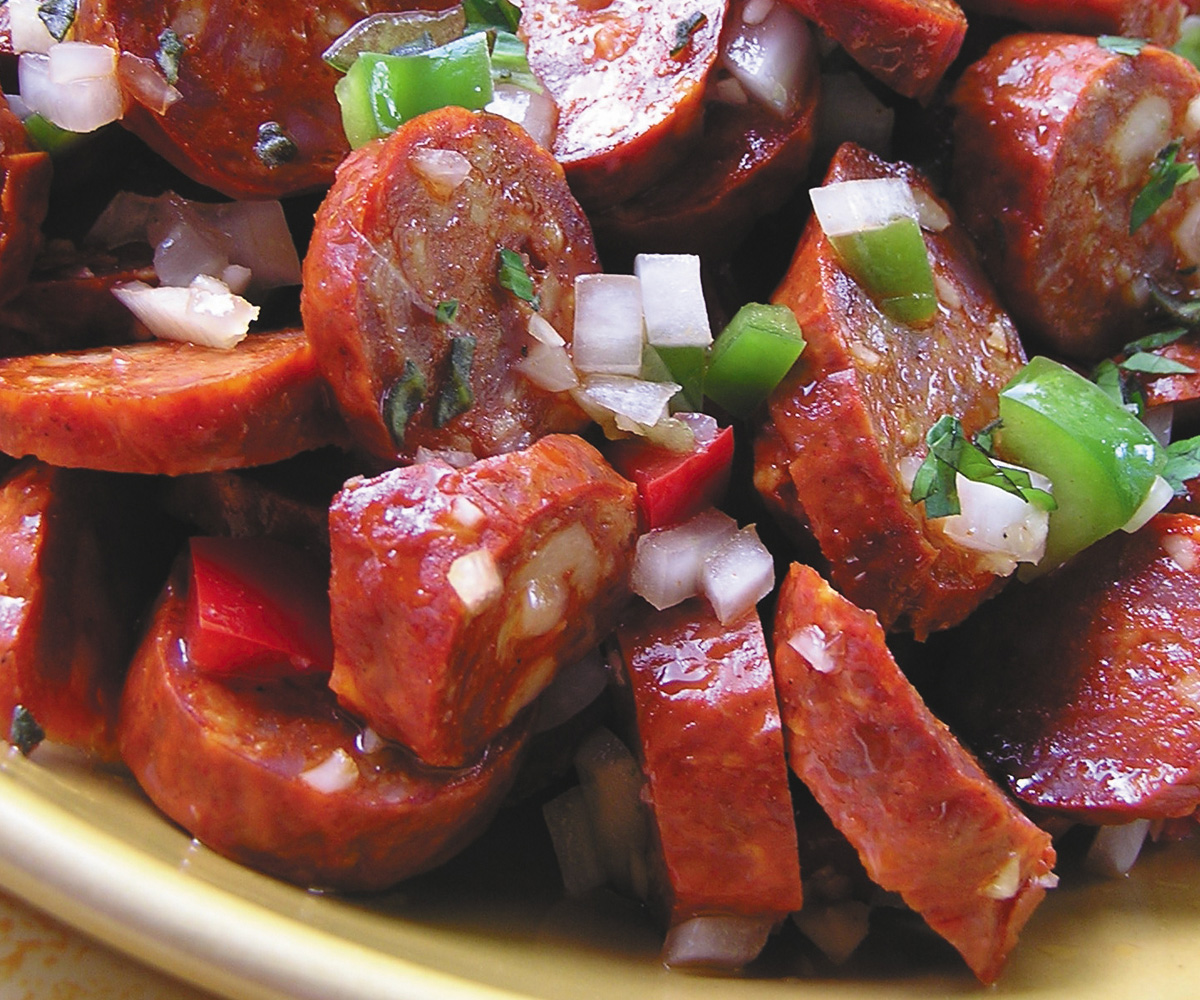 Ingredients
¼

cup

olive oil

½

cup

onion

(red pepper and green bell pepper, minced)

2

tsp.

minced garlic

½

cup

cilantrillo minced

1

tbsp.

Tomato paste

½

cup

sherry wine

a splash of cognac

1

tbsp.

wheat flour

½

cup

chicken broth

8

large chorizo ​​sliced

salt and pepper to taste
Instructions
In a frying pan, add the olive oil, heat over medium heat, add the chorizo ​​and sauté for several minutes. Set aside.

In the same pan, add the onion, peppers, garlic and cook over medium heat for 2 to 3 minutes. Add the tomato paste, sherry wine, and cognac. Then add the wheat flour, the chicken broth and the sauteed sausages, season to taste and serve.

NOTE: This recipe can be prepared with your favorite sausage.