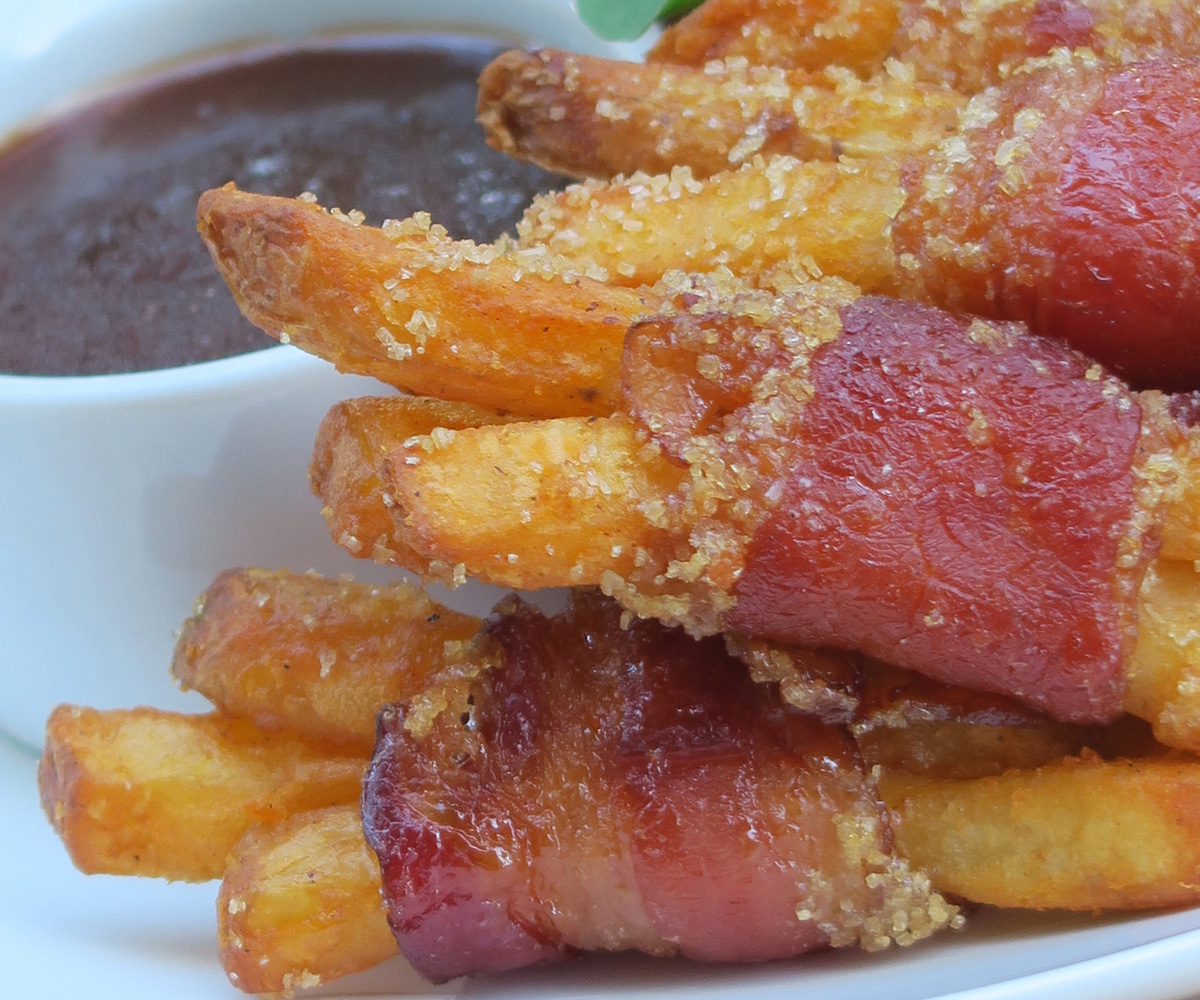 Ingredients
1

lb.

cassava without rind

1

pkg. 8 oz. bacon

1

pkg. 7 oz. patch concentrate
Instructions
Prepare the yuccas. In a saucepan add 4 cups of water and salt to taste. Heat the water to a boil. Add the yuccas and cook for 20 minutes. Drain and remove the fiber from the center of each cassava.

Cut the yuca into 1" pieces. Cut each slice of bacon in half. Roll each slice of bacon into each of the yucca pieces and prick with a toothpick.

Heat the oven to 350 degrees. Place the yuccas on a baking sheet with a grill. Bake for 20-25 minutes until the bacon is golden brown.

Make the sauce. In a saucepan add the passion fruit concentrate and cook over medium heat for 5-8 minutes until the pulp is reduced. Pour over the yuccas and serve hot.