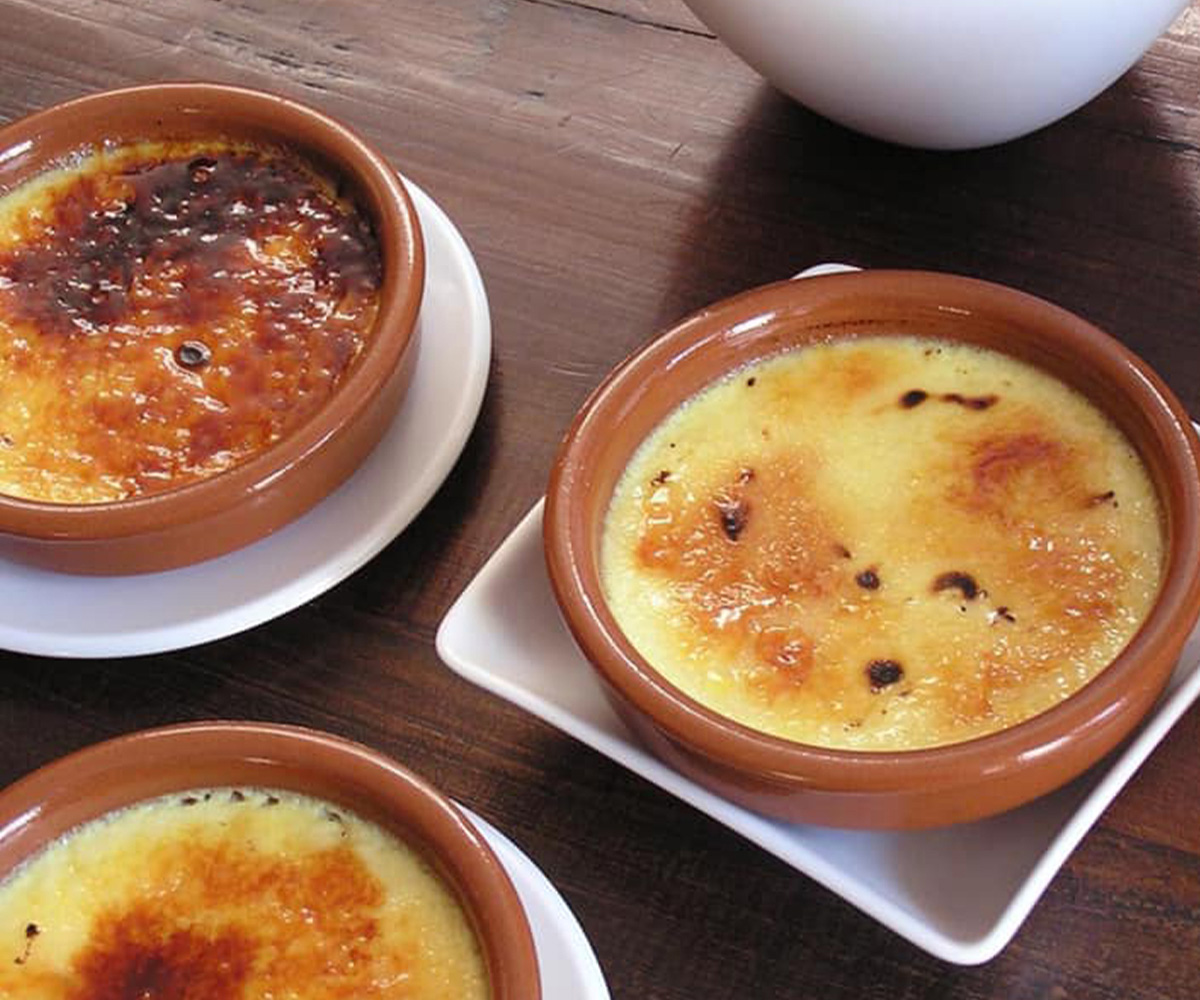 Ingredients
1

cup

coquito prepared

1

egg

4

egg yolks

3

tbsp.

sugar

1

cup

heavy cream

pinch

vanilla

4

tbsp.

black sugar
Instructions
Mix the egg yolks, egg and sugar. Then add the coquito, heavy cream and vanilla. Pour the mixture into the cream brulee molds.

Place in a mold with water (bain-marie) and bake for 30 minutes.

Let cool and pour a tablespoon of black sugar on each mold. Burn with a torch or place in the oven in "broil" until golden brown. Serve immediately.

NOTE: The ideal is to prepare the cream brulee ahead of time and refrigerate. Remove from the refrigerator when serving and then add the sugar and burn with the torch. You can also use a salamander that is used for burning or searing.