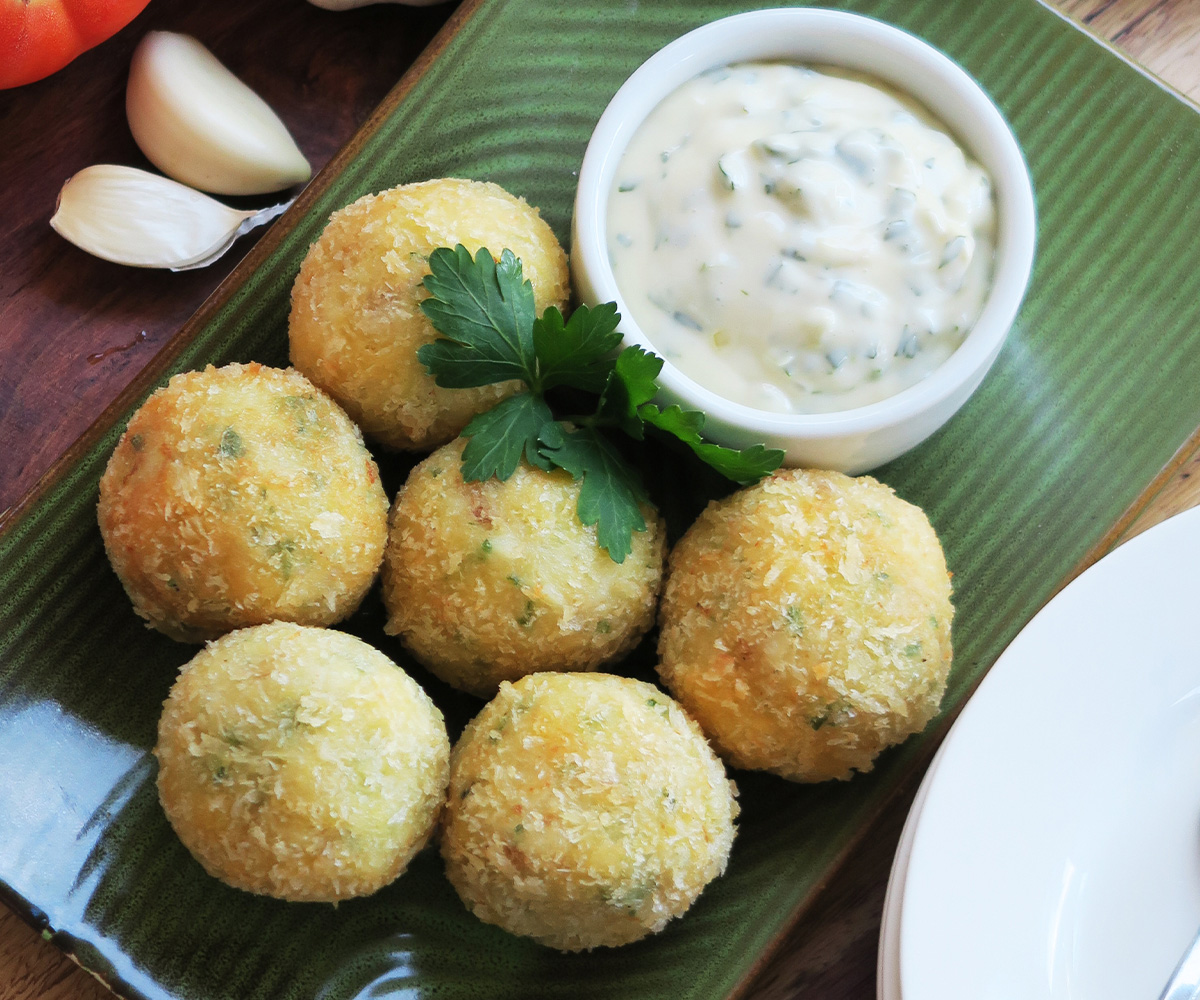 Ingredients
3

tbsp.

Butter

6

tbsp.

wheat flour

1

cup

whole milk

¼

cup

chopped bell pepper

¼

cup

chopped fresh parsley

1

cup

desalted and shredded cod

½

tsp.

salt

pinch

nutmeg
TO BREAD
2

eggs lightly beaten

½

cup

wheat flour

1

cup

panko
TARTAR SAUCE
1

cup

mayonnaise

¼

cup

indian relish

1

tbsp.

lemon juice

¼

cup

chopped fresh parsley

¼

cup

chopped chives

½

tbsp

sugar
Instructions
Prepare the sauce: Mix the sauce ingredients and leave in the refrigerator until serving time.

Prepare the croquettes. In a medium saucepan put the butter, melt and add the wheat flour and cook pasta to form a paste. Add the milk little by little until it forms a very pasty sauce. Add the parsley, cod, bell pepper, salt and a pinch of nutmeg. Let cool and take to the fridge for at least an hour. Shape the croquettes and then bread, passing the croquettes through wheat flour, then through the beaten eggs and then through the panko. Repeat the procedure with each croquette.

Fry until golden brown and serve with the sauce.

NOTE: You can substitute the panko with ground export soda crackers.