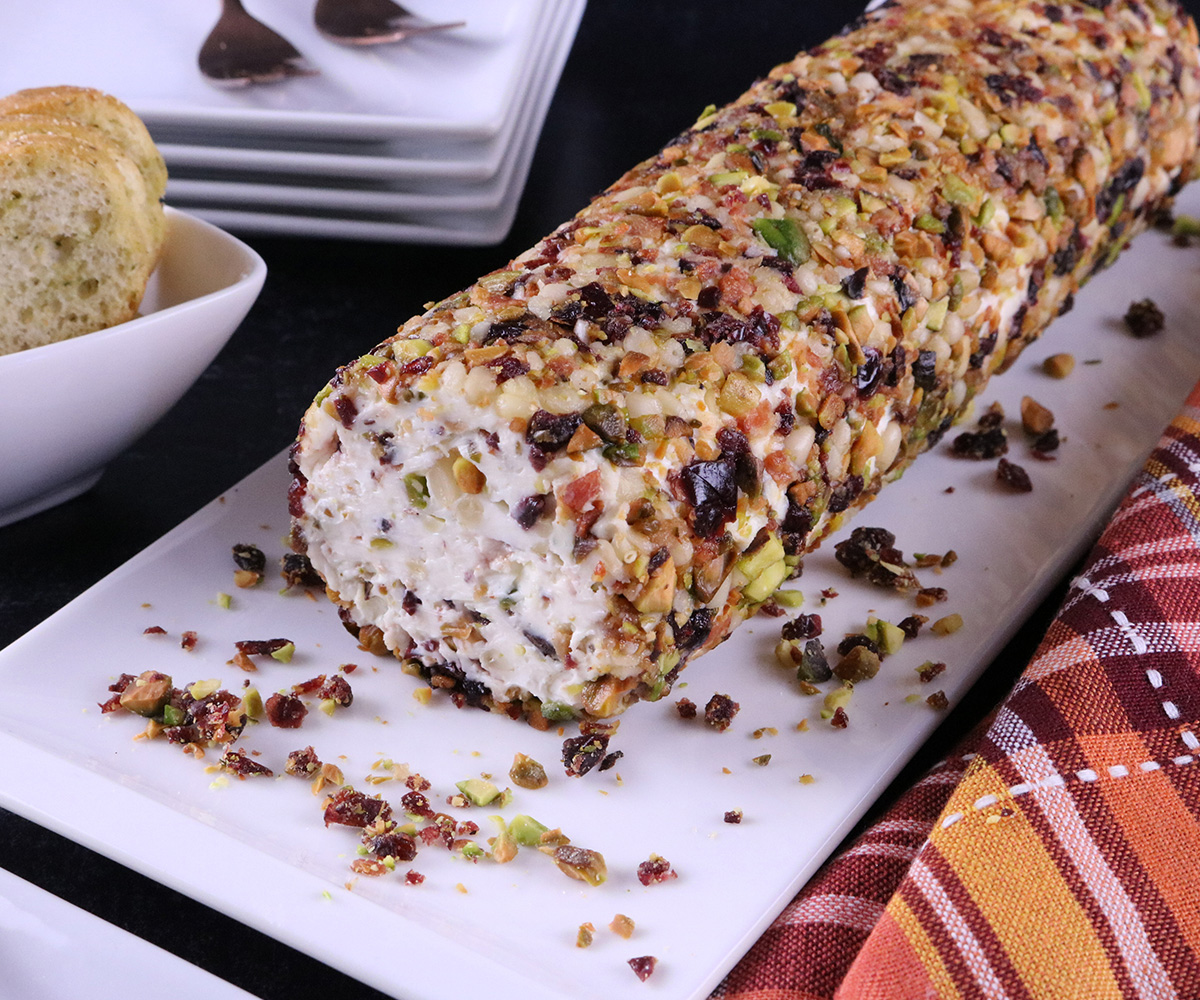 Ingredients
2

pkg. cream cheese

2

oz.

crumbled blue cheese

2

tbsp.

minced pistachio

2

tbsp.

fried and minced bacon

2

tbsp.

dried cranberries

(minced)

2

tbsp.

minced pine nuts

1

tbsp.

honey
Instructions
In a container, mix the pistachio, bacon, cranberries, pine nuts, honey, divide it into two portions and set aside.

In another container, mix the cream cheese with the blue cheese and then add half of the mixture of nuts and bacon. (reserve the other half to line the roll).

Lay a wax paper on a surface and pour the cheese mixture over it. Spread, arrange in a rectangular shape and roll it up with the help of plastic or aluminum foil, giving it a cylindrical shape of about 6 inches. Refrigerate 1 or 2 hours. This will allow you to easily handle the roll when lining it with the nuts and bacon.

Take the cheese and nut roll out of the refrigerator. Unwrap the cheese roll from the plastic wrap. Place a waxed paper or plastic on a surface and add the nuts and bacon and place the cheese roll and pass it until the entire roll is covered. Cover again with plastic or aluminum foil and leave in the refrigerator until serving time.

Serve and accompany with tostadas, nachos, or cookies.