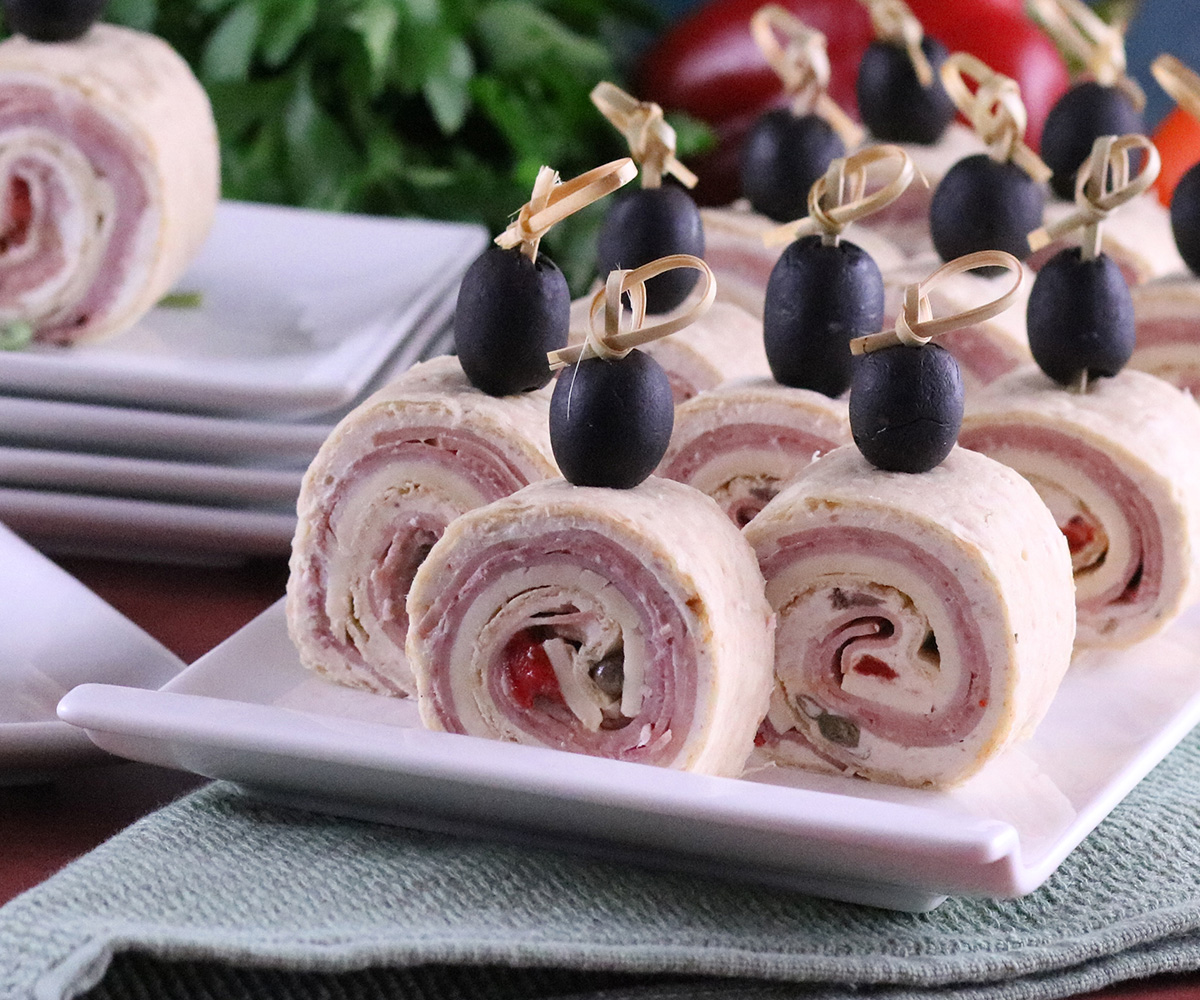 Ingredients
8 inch wheat tortillas

16

oz.

cream cheese

1/3

cup

tapenade

8

oz.

bologna

8

oz.

salami

8

oz.

ham

8

oz.

smoked provolone cheese

To decorate

(pitted black or kalamata olives)
Instructions
In a medium bowl, beat the cream cheese until smooth and mix with the tapenade.

Spread cream cheese and tapenade mixture over each of the wheat tortillas until each one is covered with the mixture.

We are going to divide the cold cuts and the cheeses into four equal parts for each of the tortillas. We begin the assembly with a tortilla where we place on the mixture of cheese and tapenade, mortadella, salami, ham and provolone cheese. Rolled up and wrap with paper or aluminum foil and secure the roll at the ends. Repeat the procedure with each tortilla.

Leave in the refrigerator until serving time.

For presentation, remove the paper from each roll, cut into medallions and secure with a toothpick by garnishing them with pitted black olives or pitted kalamata.

NOTE: We can make this recipe by assembling the ingredients in a focaccia bread and it can also be prepared as a wrap! If you use the focaccia bread you don't need to use the cream cheese, just follow the sandwich assembly omitting the cream cheese and spread the tapenade on the focaccia.