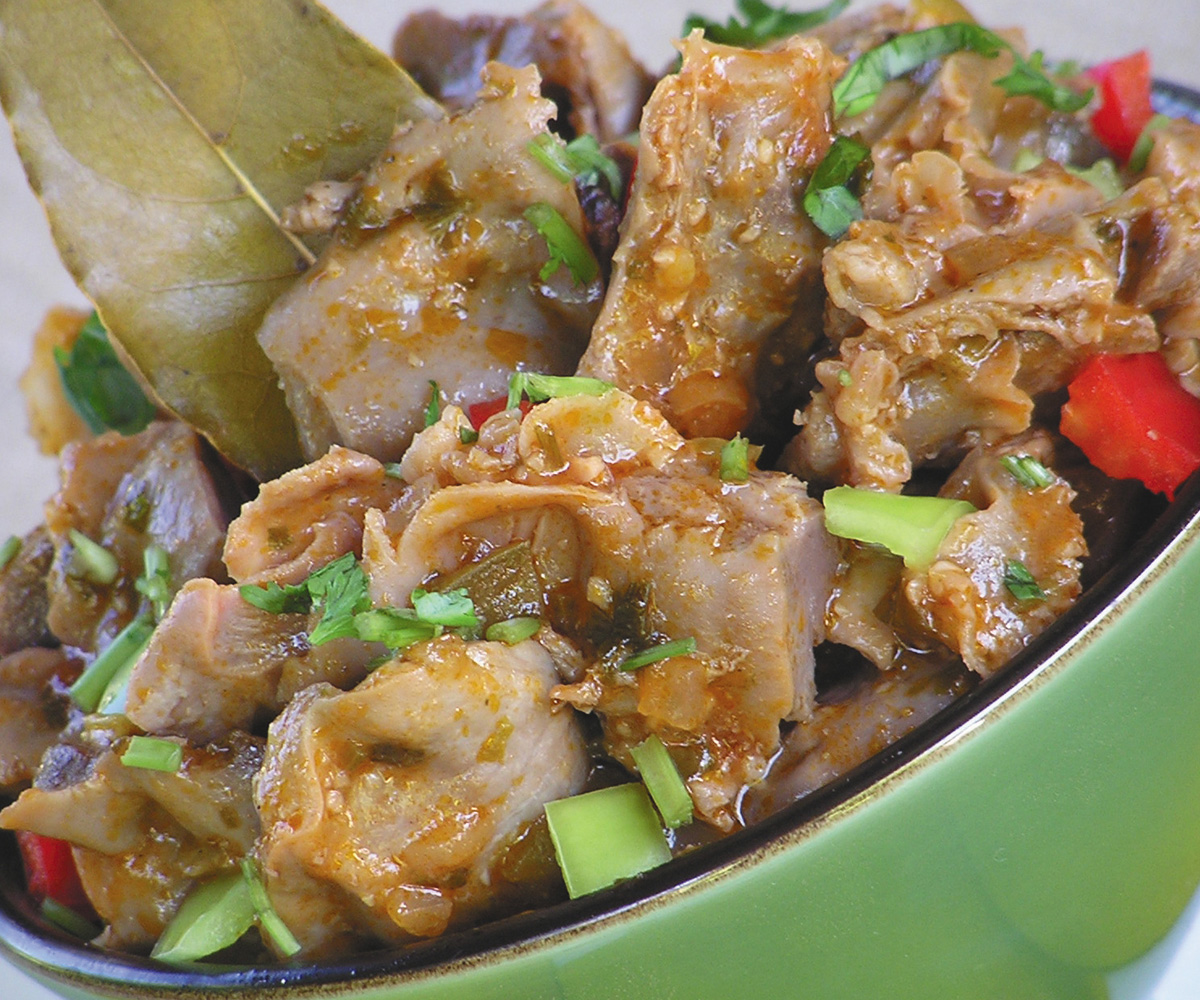 Ingredients
2

lbs.

clean chicken gizzards and cut in half

4

cups

water

2

chicken cubes

2

tbsp.

sofrito
SAUCE:
¼

cup

olive oil

2

tbsp.

butter

½

cup

onion

(minced)

1

tsp.

garlic

½

cup

tomato sauce

1

of seasoning with cilantro and achoite

¼

cup

fresh coriander

2

tbsp.

sherry wine

1

tsp.

hot sauce

(optional)

1

cup

liquid from the sweetbreads
Instructions
Clean the gizzards, cut in half lengthwise and wash in water with vinegar or lemon juice and drain.

Put the sweetbreads in a medium saucepan and add the water, cubes, stir-fry and cook at medium heat for 1 hour until they soften and then drain. Reserve a cup of the liquid to add to the sauce. Set aside.

Prepare the sauce: In a medium saucepan add the olive oil and butter, heat over medium heat, add the onion, garlic and cook for 2 to 3 minutes. Add the sweetbreads and the rest of the ingredients and season to taste. Cook over medium heat for 10 minutes.

NOTE: You can thicken it by adding 1 tablespoon of flour to the sauce.