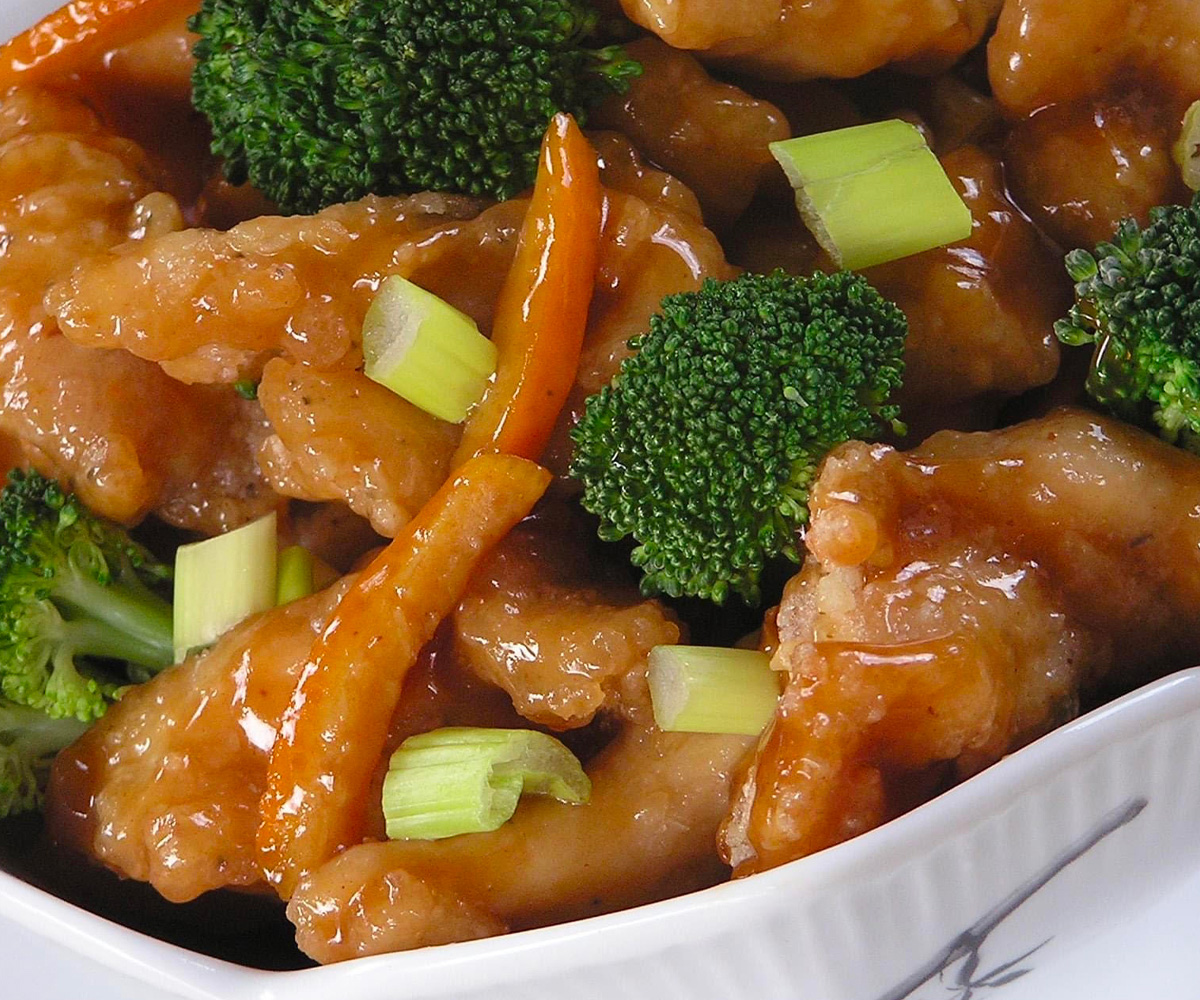 Ingredients
2

lbs.

marinated breast fillets with 1 egg

(2 tbsp. soy sauce, 2 tsp. garlic)

½

cup

cornstarch

½

lb.

broccoli
ORANGE SAUCE
1

cup

chicken broth

1

tbsp.

cornstarch

½

cup

orange juice

2

tbsp.

orange peel

2

tbsp.

rice vinegar

¼

cup

soy sauce

¼

cup

corn syrup

¼

cup

brown sugar

1

tbsp.

grated fresh ginger

1

tbsp.

black bean sauce

(black beans sauce)
Instructions
Prepare the Orange Sauce. In a saucepan add the broth with the cornstarch and mix until the cornstarch dissolves. Add the rest of the ingredients and cook over moderate heat until thick. Set aside.

Marinate the breast fillets and then batter with cornstarch. In a deep skillet add 4 cups corn oil and heat. Put the fillets in small portions and fry until golden brown, remove and place on absorbent paper. Repeat the procedure until finished.

In a large skillet or wok heat a drizzle of corn oil, add the chopped broccoli and sauté for a few seconds. Add the breast fillets, sauce and sauté for two to three minutes.

Serve and garnish with chives.