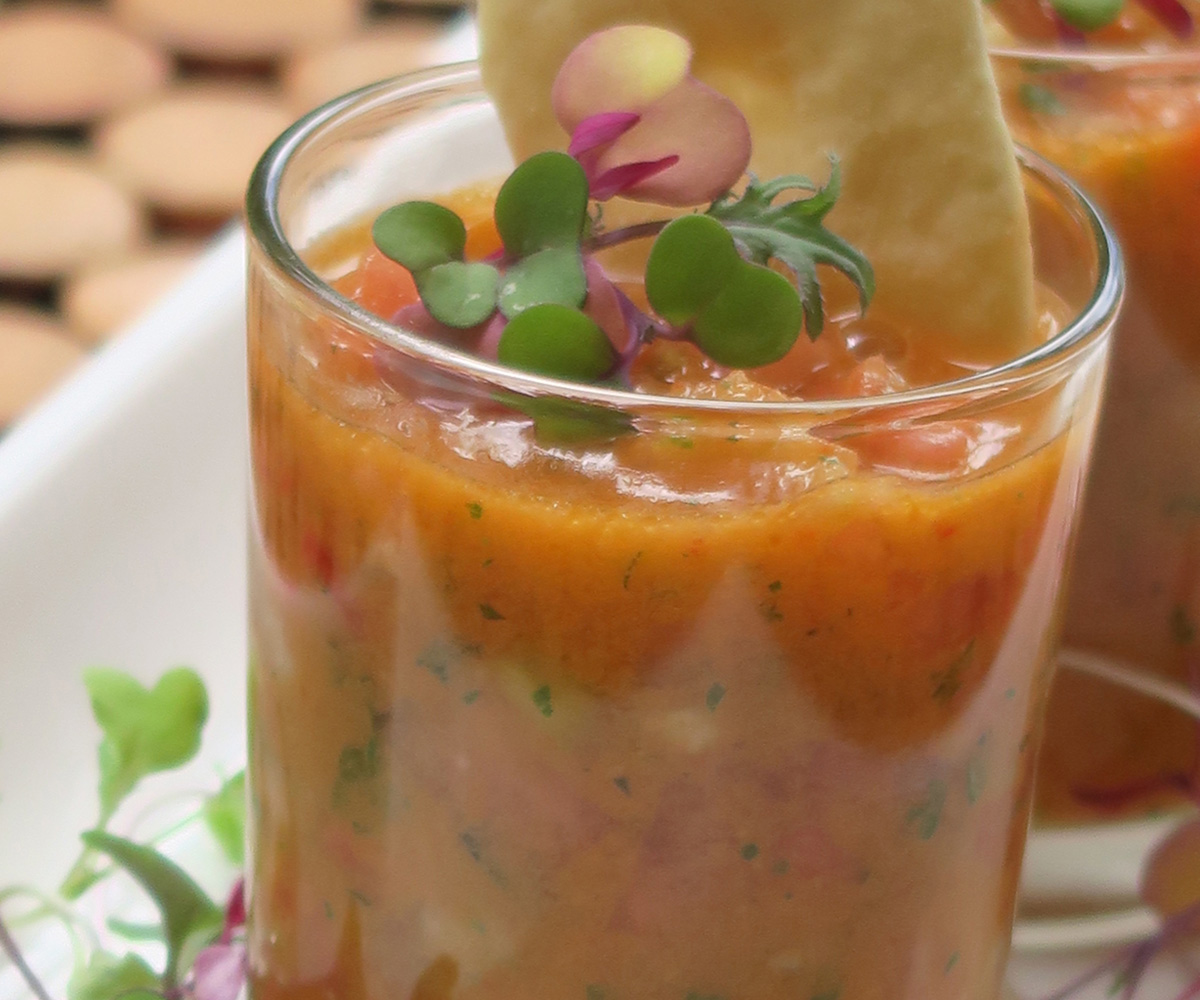 Ingredients
4

cups

watermelon

(chopped seedless (water melon))

4

cups

diced tomatoes

(seeded and skin removed)

2

cups

minced gherkins

(seeded and skinless)

¼

cup

fresh basil

(finely chopped)

½

cup

green bell pepper

(minced)

½

cup

red bell pepper

(minced)

½

cup

olive oil

¼

cup

vinegar

1

tsp.

crushed garlic

salt to taste
Instructions
In the food processor, mix half of the seedless watermelon, tomatoes, pickles, bell pepper, and garlic until crushed and creamy. Add the basil and mix for a few seconds.

Pour the mixture into a container. Add the rest of the chopped watermelon, the tomatoes and pickles, peppers, basil, the olive oil, vinegar and season to taste.

Leave in the refrigerator until serving time.

You can add breadcrumbs.

NOTE: The Andalusian Gazpacho is a cold soup that in the summer is an important part of the diet. The basic ingredients are tomatoes, pickles, peppers, garlic, water, and olive oil. In many recipes, all the ingredients are crushed and in some we find that they only crush half and the other half, cut them into small pieces to find us with chips.

Today there are many versions, even here in Puerto Rico we make our "puertorro" style gazpacho, adding cod and avocado and we don't use the pickle.