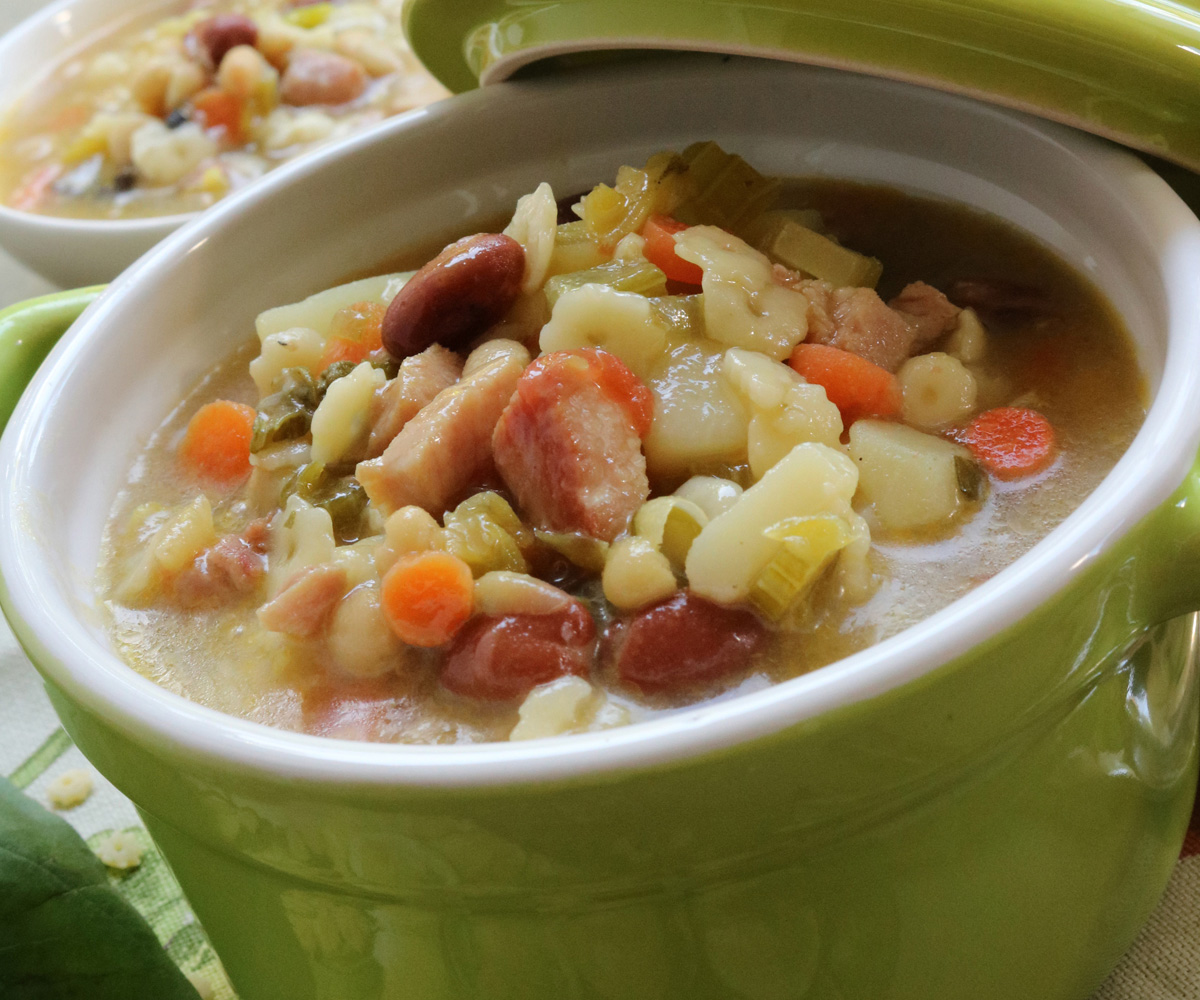 Ingredients
¼

cup

olive oil

1

cup

minced ham

1

cup

onion

(minced)

1

tbsp.

garlic

1

cup

each

(celery, carrots, potatoes, cabbage, mushrooms, tomatoes)

2

tbsp.

pesto sauce

½

cup

orzo or short pasta

2

cups

soft beans

(pink or white)

6

cups

chicken broth

salt to taste

½

cup

parmesan cheese
Instructions
In a medium saucepan add the olive oil, heat, add the ham and cook until golden brown. Add the onion, garlic and cook for 2 to 3 minutes. Add the rest of the vegetables and cook for 5 minutes.

Add the rest of the ingredients, season to taste, cover and cook over medium heat for 30 minutes.

Serve with grated Parmesan cheese.