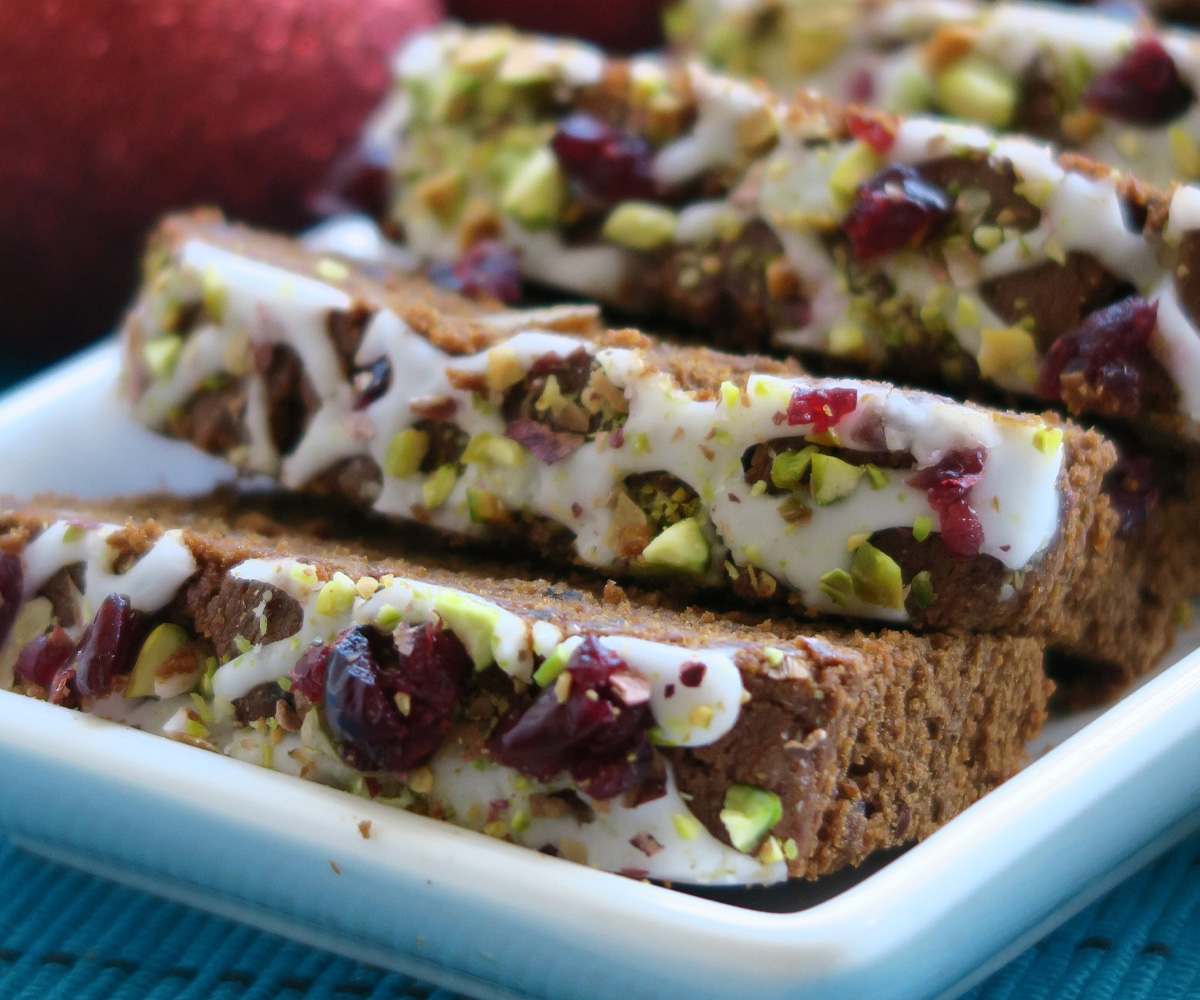 Ingredients
1

cup

butter

½

cup

sugar

½

cup

molasses

2

eggs

2 ½

cups

cake flour

1

tsp.

cinnamon powder

½

tsp.

powdered spice cloves

½

tbsp.

grated crystallized ginger

4

dried figs

(chopped)

4

dried dates

(chopped)

¼

cup

dried cranberries

½

cup

chopped walnuts

½

cup

yogurt
Glaze:
½

cup

milk

2

lbs.

powdered sugar

½

tbsp.

lemon or vanilla flavor
Instructions
Heat the oven to 350 degrees. Grease the mold.

Prepare the cake. In the electric mixer, mix the butter, sugar and molasses until it is very creamy. Add the eggs one by one and mix until creamy. In a container mix the cake flour with the spices. Add to the butter mixture little by little. Then add the ginger, figs, dates, cranberries and walnuts, alternating with the Yogurt.

Pour the mixture into the mold. Bake for 30-40 minutes. Let it cool.

Prepare the glaze. In an electric mixer add the milk with the powdered sugar little by little until it is slightly creamy and add the flavor. Place the cake on a tray and pour the glaze over the cake.

NOTE: You can prepare it in cupcake molds. Bake for 18-20 minutes.