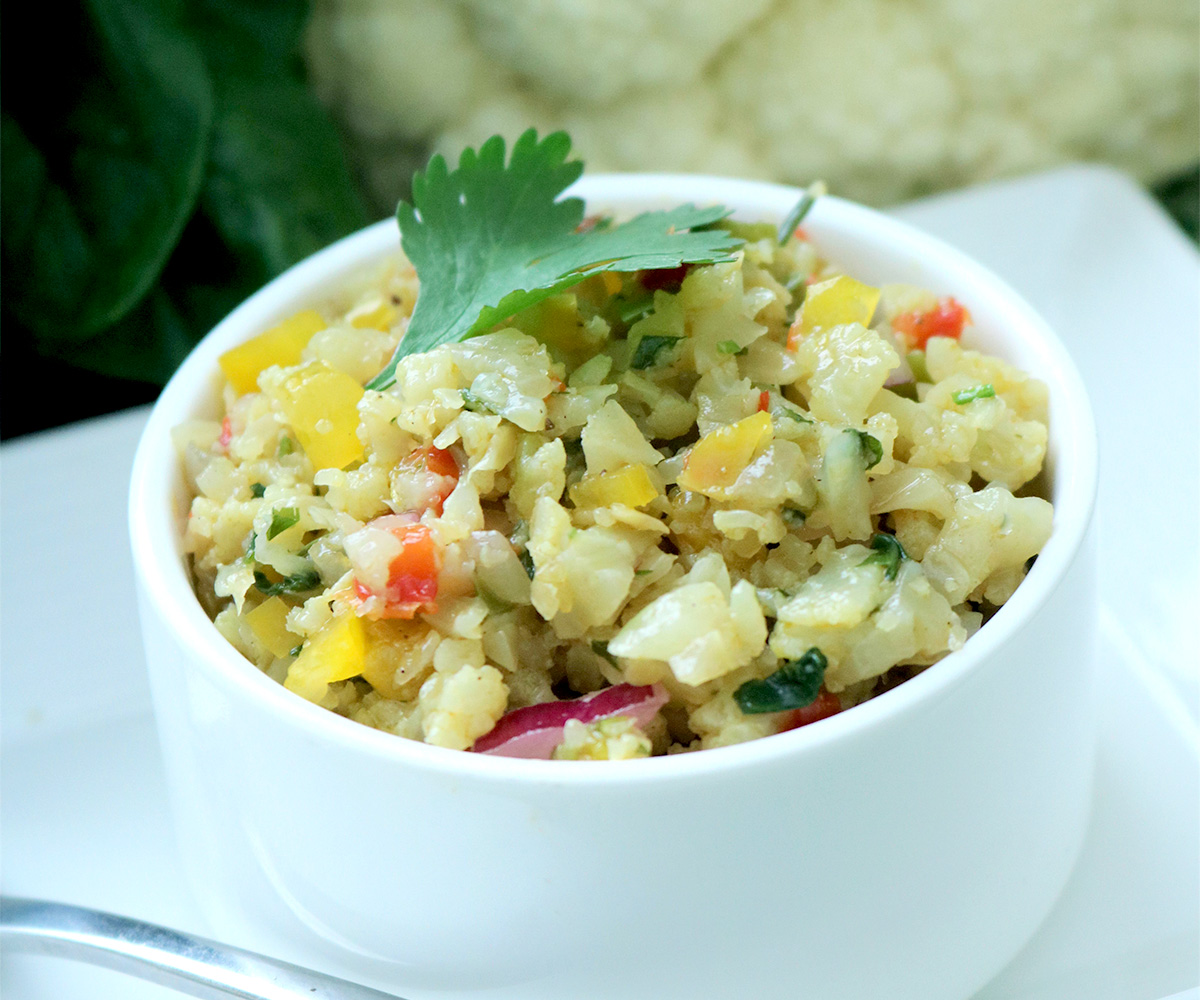 Ingredients
4

cups

cauliflower shredded

¼

cup

chicken broth

1

tsp

curry powder

¼

cup

olive oil

½

cup

minced red onion

¼

each green, red, and yellow bell pepper, minced

1

minced garlic clove

¼

cup

chopped cilantro

Salt to taste
Instructions
In a medium skillet add the cauliflower rice, broth, curry and salt to taste. Cook for 2-3 minutes, stirring constantly until the broth is reduced.

In another pan add the olive oil, heat, add the onion, peppers, garlic and sauté for 1-2 minutes. Add the cauliflower rice, season to taste, add the cilantro and serve immediately.

NOTE: To make the cauliflower rice, remove the green stems and chop the cauliflower and grind it in the processor, just for a few seconds so that it is not so fine. You can shred to taste, depending on how thick you like it.

When you cook it, do not overcook it because the longer it cooks, the softer the consistency of the cauliflower rice will be.