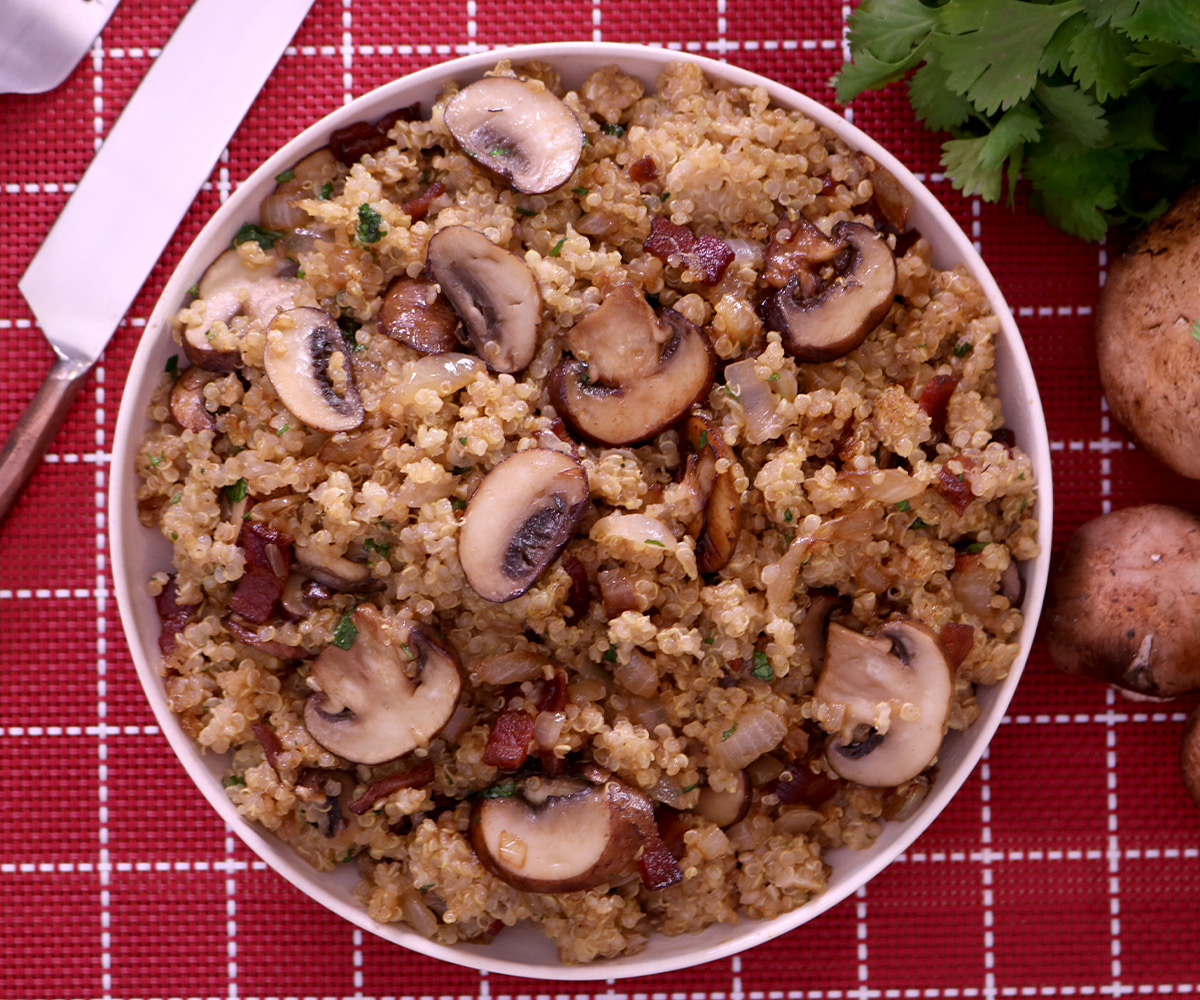 Ingredients
1 ¼

cup

quinoa grain

1 ½

cup

water

(to cook the quinoa)

¼

cup

olive oil with achiote

4

slices

of chopped bacon

½

cup

chopped onion

½

tbsp.

Worcestershire sauce

1

tsp

browning sauce

¼

cup

chopped fresh cilantro

Salt to taste
Instructions
Prepare the quinoa: In a container pour the quinoa and add water. Mix and pass through a strainer or sieve, removing the water and sediment that the quinoa may have.

Cook the quinoa: In a saucepan add 1 ½ cup water, quinoa, salt to taste and cook at medium heat until the liquid is reduced, cover and cook for 10 minutes.

Meanwhile, in a skillet add the olive oil, heat, add the bacon and cook until golden brown. Add the onion and cook until tender and golden. Add the mushrooms and cook until tender. Add the Worcestershire sauce, browning sauce, quinoa and sauté for several minutes and add the chopped fresh cilantro and season to taste.

Serve hot!