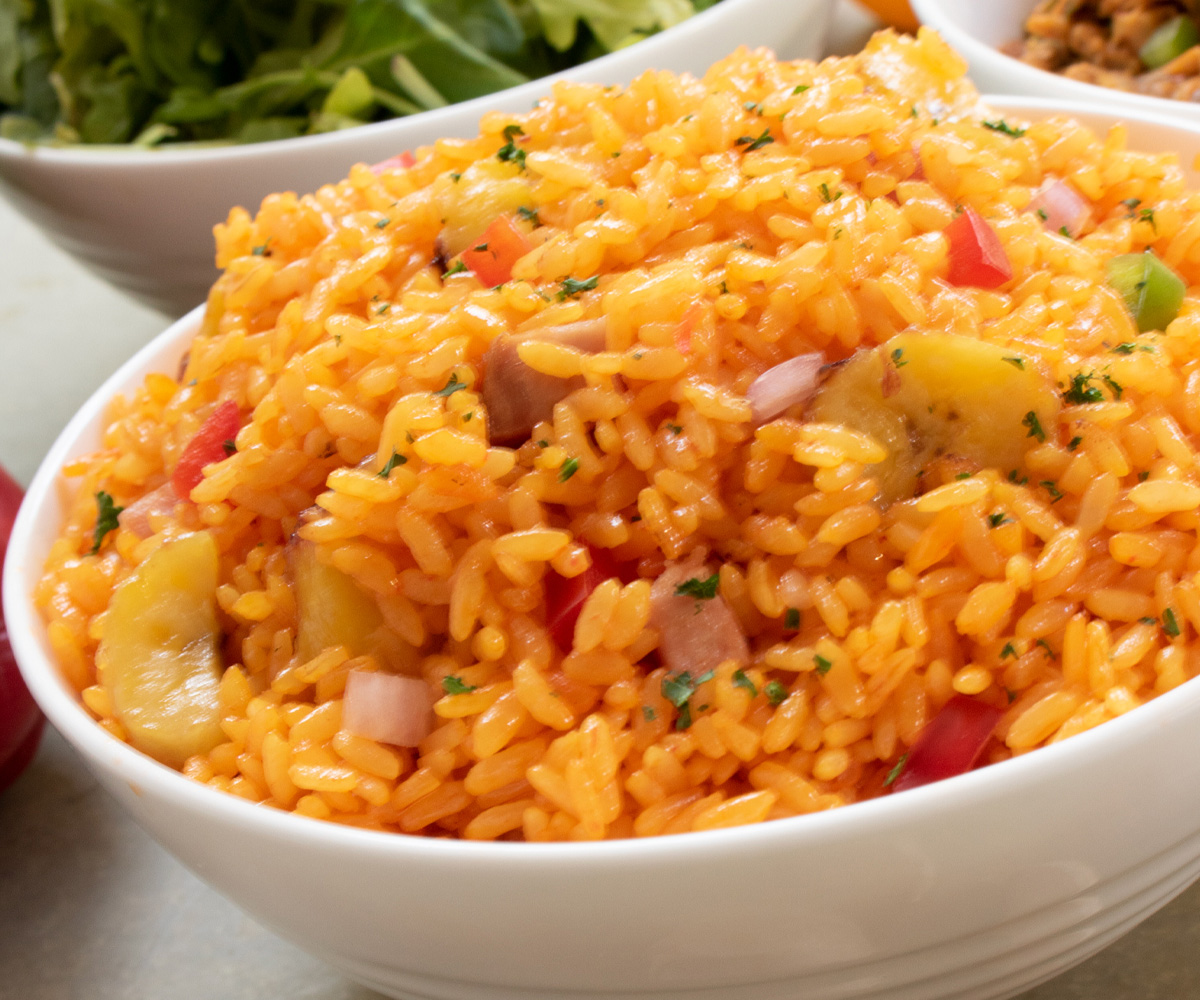 Ingredients
¼

cup

olive oil prepared with achiote

½

cup

sofrito

6

oz.

chopped cooking ham

4

cups

medium grain rice

4

cups

chicken broth

2

fried and chopped ripe plantains

1

cup

bell pepper

(sweet drops)

⅓

cup

chopped fresh coriander

Salt to taste
Instructions
Prepare the ripe ones. Peel the ripe plantains and cut into flakes. Fry in corn oil until golden brown. Let cool and cut into pieces.

Prepare the rice. In a medium saucepan add the olive oil, sofrito, cooking ham and cook at medium heat for 3-5 minutes, stirring constantly. Add the broth, heat to a boil, add the rice and cook over medium heat for 20-25 minutes. Add the maduritos, bell pepper and minced fresh coriander and cook for 5-8 minutes. Serve hot.

NOTE: To prepare the achiote in olive oil. In a medium saucepan add 1/2 cup achiote and 1 cup olive oil and cook at medium heat for 5 minutes. Let cool and strain, separating the olive oil from the achiote. Another option is to use a seasoning with coriander and achiote. 1 sachet of seasoning is used for every 2 cups of rice.