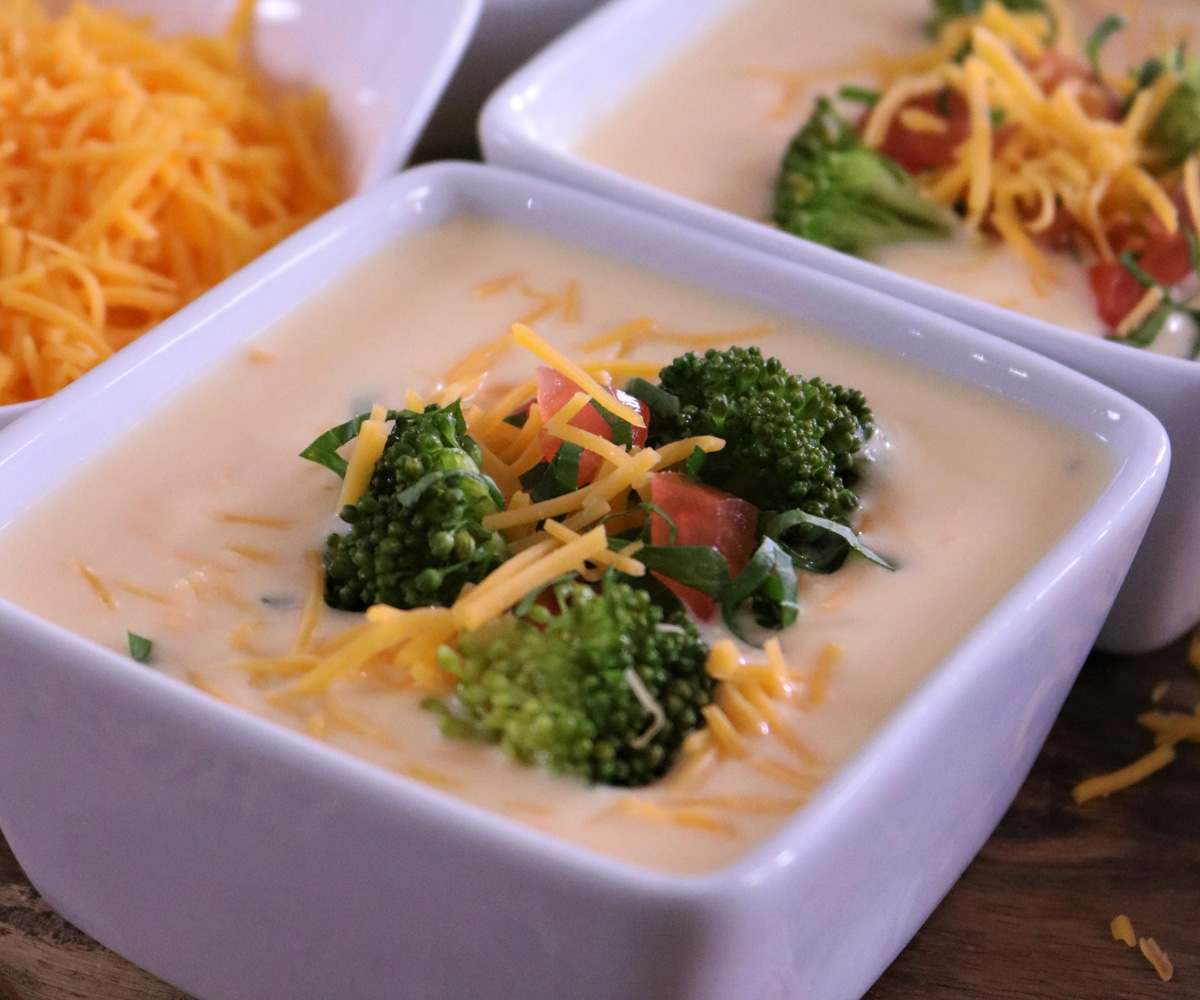 Ingredients
2

tbsp.

Butter

½

cup

onion

(minced)

¼

cup

wheat flour

4

oz.

cream cheese

3

cups

chicken broth

1

cup

fresh milk

6

oz.

grated american cheese

½

cup

shredded cheddar cheese

3

cups

broccoli

(chopped)
TO DECORATE AT THE TIME OF SERVING
Shredded cheddar cheese

diced tomatoes

chopped fresh coriander
Instructions
In a medium saucepan add the butter, heat, add the onion and cook over medium heat for 2 minutes. Add the flour and mix to form a paste. Add the cream cheese and beat until the cream cheese softens and melts. Add the broth little by little until all the ingredients are mixed. Add the milk and the grated American cheese and stirring constantly until the cheese is melted. Add the grated cheddar cheese and cook over medium heat, stirring constantly until thick. Add the broccoli and cook for 5 minutes. Season to taste.

Serve immediately and garnish with the grated cheddar cheese, tomatoes and cilantro.

NOTE: You can decorate only with grated cheddar cheese. I recommend making the base of the cheese soup and when heating to serve add the broccoli to keep its green color and crisp texture. Adding the broccoli early in cooking will change the flavor and texture.

Important! Cheese-based soups must be careful when cooking to avoid sticking in the pan.