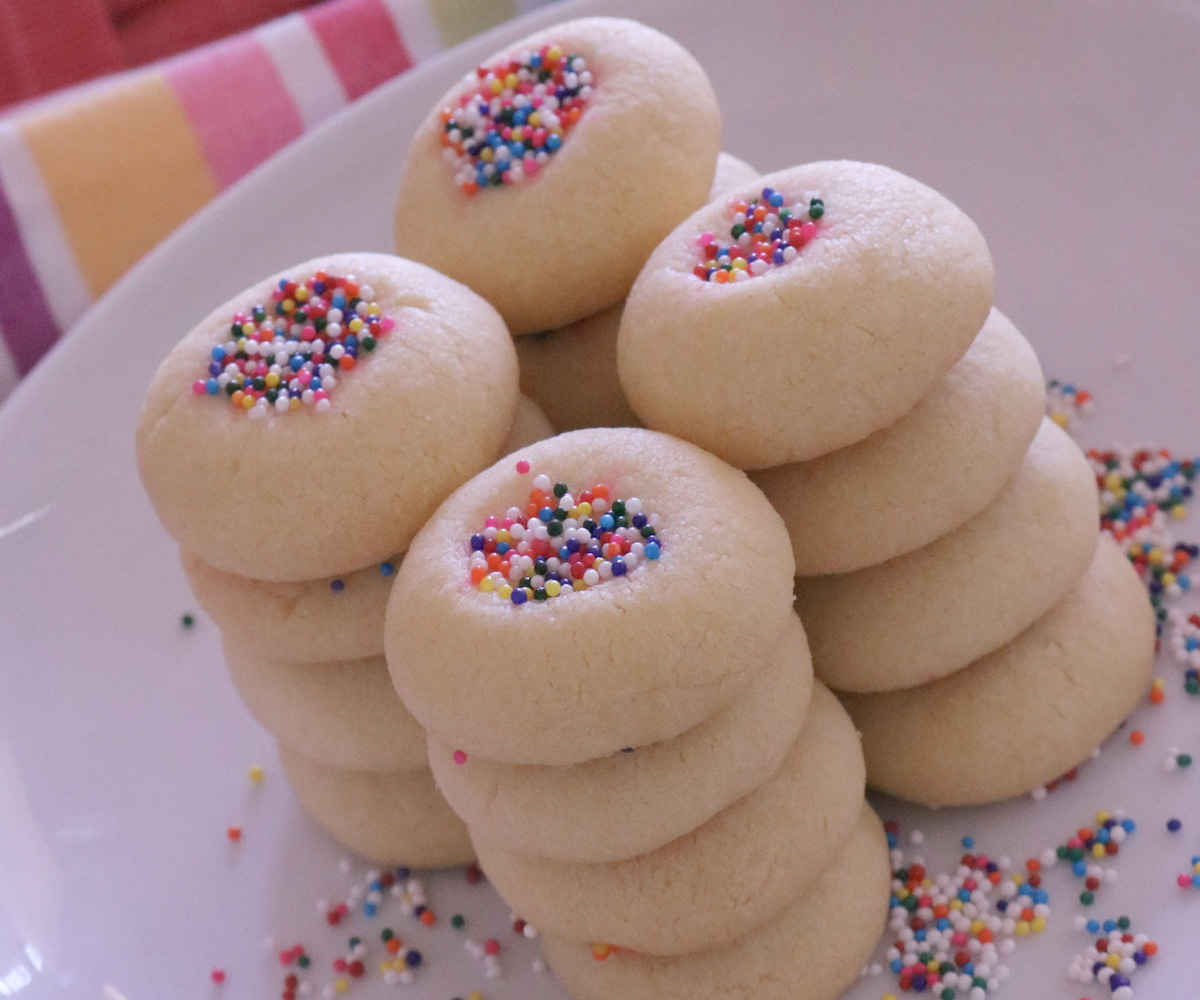 Ingredients
½

cup

shortening

½

cup

butter

1

cup

sugar

2

egg yolks

1

tbsp.

almond extract

2 ½ to 3

cups

wheat flour

Sugar sprinkles
Instructions
Heat the oven to 350 degrees. Grease two baking sheets.

In the electric mixer, mix the lard, butter, sugar, egg yolks and almond extract until creamy. Then add the flour little by little. Take the mixture by tablespoons, form into balls and place on a baking tray leaving a 1 "space between one butter and another. Sink the center of each shortbread and pour sugar sprinkles in the center of each ball to decorate. Bake for 12 to 15 minutes. Let it cool.

NOTES: Place the oven rack on the second level to avoid burning the shortbreads underneath. Once golden brown, remove from the oven because they can burn underneath. When they come out of the oven their texture is still soft and they are not hard. When they cool, they become hard and toasty.

It is important not to over beat the mixture because the dough will become thicker and harder. Depending on the freshness of the flour you will use 2 ½ to 3 cups of wheat flour.