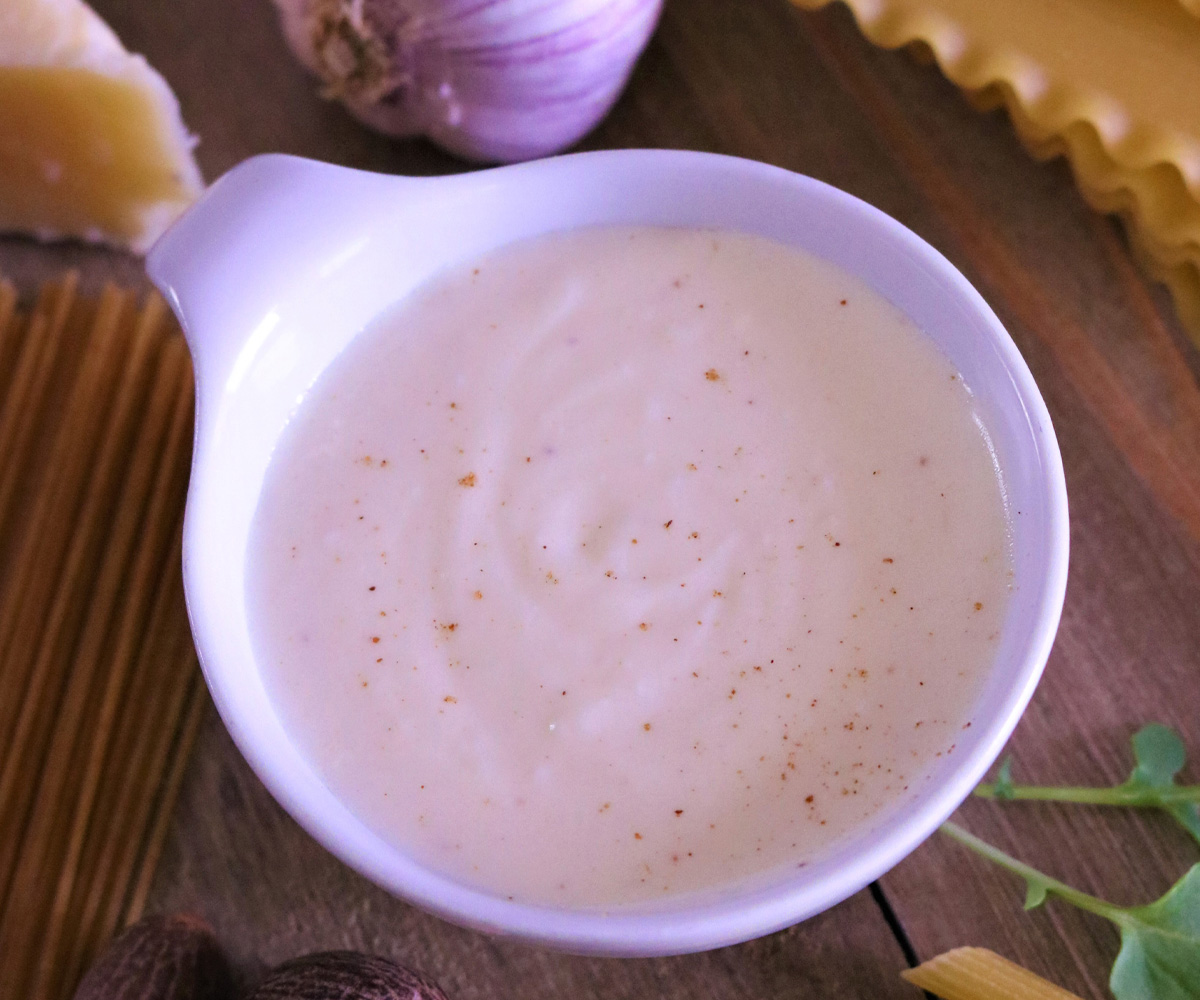 Ingredients
¼

cup

butter

2

garlic cloves minced

6

oz.

cream cheese

1

cup

fresh milk

¼

cup

grated Parmesan cheese

Pinch

nutmeg

Salt to taste
Instructions
In a saucepan add the butter, heat, add the garlic and cook for a few seconds until golden brown. Add the softened cream cheese and mix with a wire whisk until creamy. Add the milk little by little and cook, stirring constantly, until the cream cheese is smooth and melts into the milk. Add the Parmesan cheese, pinch of nutmeg, salt to taste and cook over medium heat for 3-5 minutes, stirring occasionally.

Serve with your favorite pastas.

NOTES: Take the cream cheese out of the refrigerator ahead of time to give it a smoother consistency for the time you cook the sauce.

When the sauce is finished it will have a creamy but not thick consistency, do not add more cheeses because it will become very thick.

This sauce can be prepared in advance and left in the refrigerator until ready to use and serve with your favorite pasta.

When the sauce is taken to the refrigerator it becomes thicker, more however, once you heat it it will have the perfect point to cook your favorite pasta. Makes 2 cups of salsa.