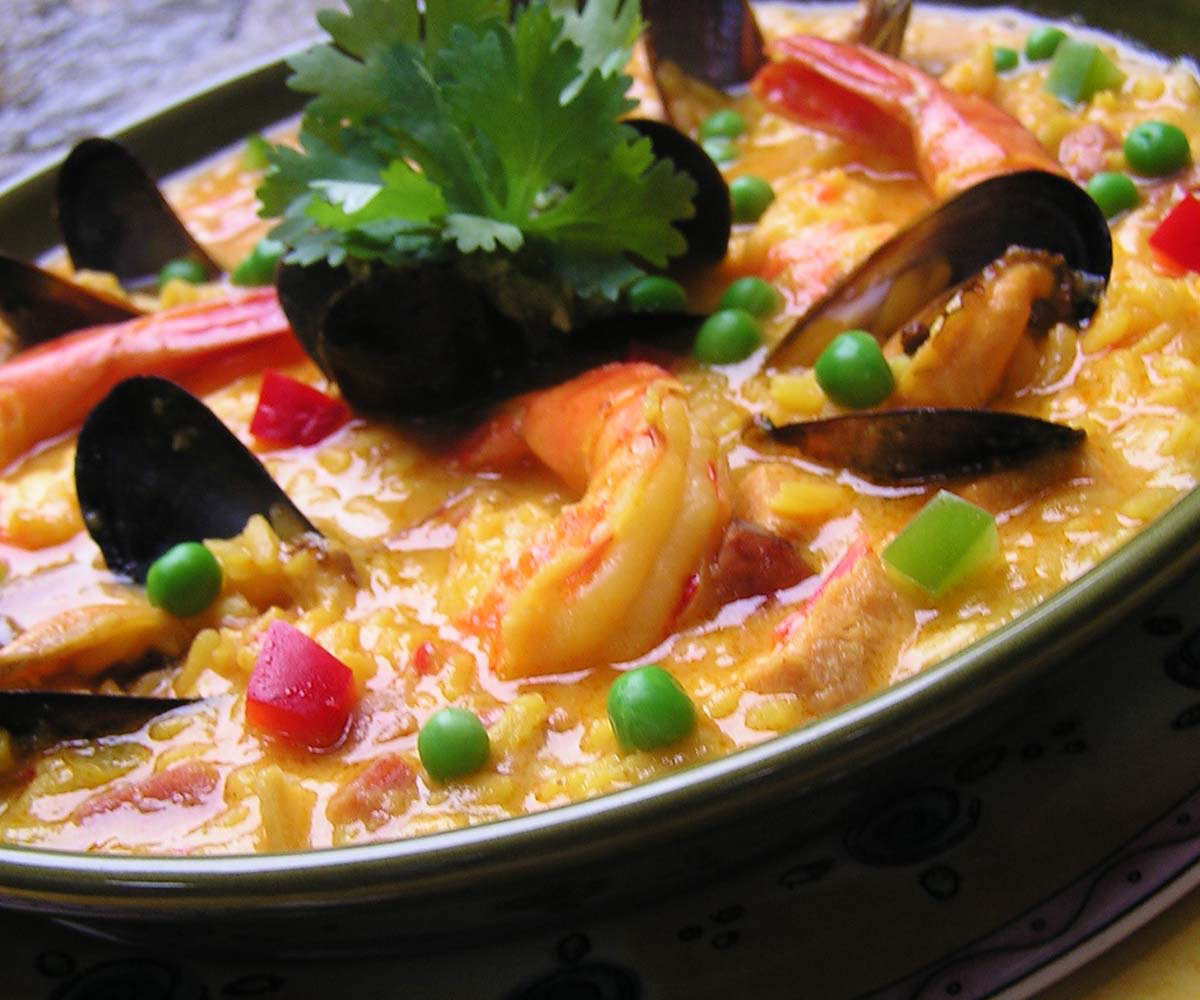 Ingredients
2

tbsp.

olive oil

¼

cup

stir fry

½

cup

tomato sauce

¾

cup

long or medium grain rice (soak in water for 15 min.)

4-6

cups

fish broth

½

cup

chopped bell pepper

¼

cup

fresh cilantro
Seafood
1

lb.

clean and marinated shrimp

½

lb.

lobster dumplings

1

lb.

chopped fish fillet

½

lb.

cooked octopus

½

lb.

clean mussels

½

lb.

scallops

½

lb.

cooked and chopped conch
Instructions
Prepare all the seafood. In a medium saucepan add the olive oil, heat to medium temperature, add the sofrito, tomato sauce and cook for 2 to 3 minutes.

Add the broth, octopus, mussels, conch and cook at medium heat for 15 minutes.

Add the chopped fish fillet, scallops, rice, bell pepper, cilantro and cook for 10-15 minutes. Add the lobster and shrimp dumplings and cook for 5 minutes.

NOTE: You can use 2 pounds of frozen mixed seafood to substitute fresh seafood. I recommend adding the shrimp and lobster dumplings as the recipe says so the shrimp and lobster are tender.