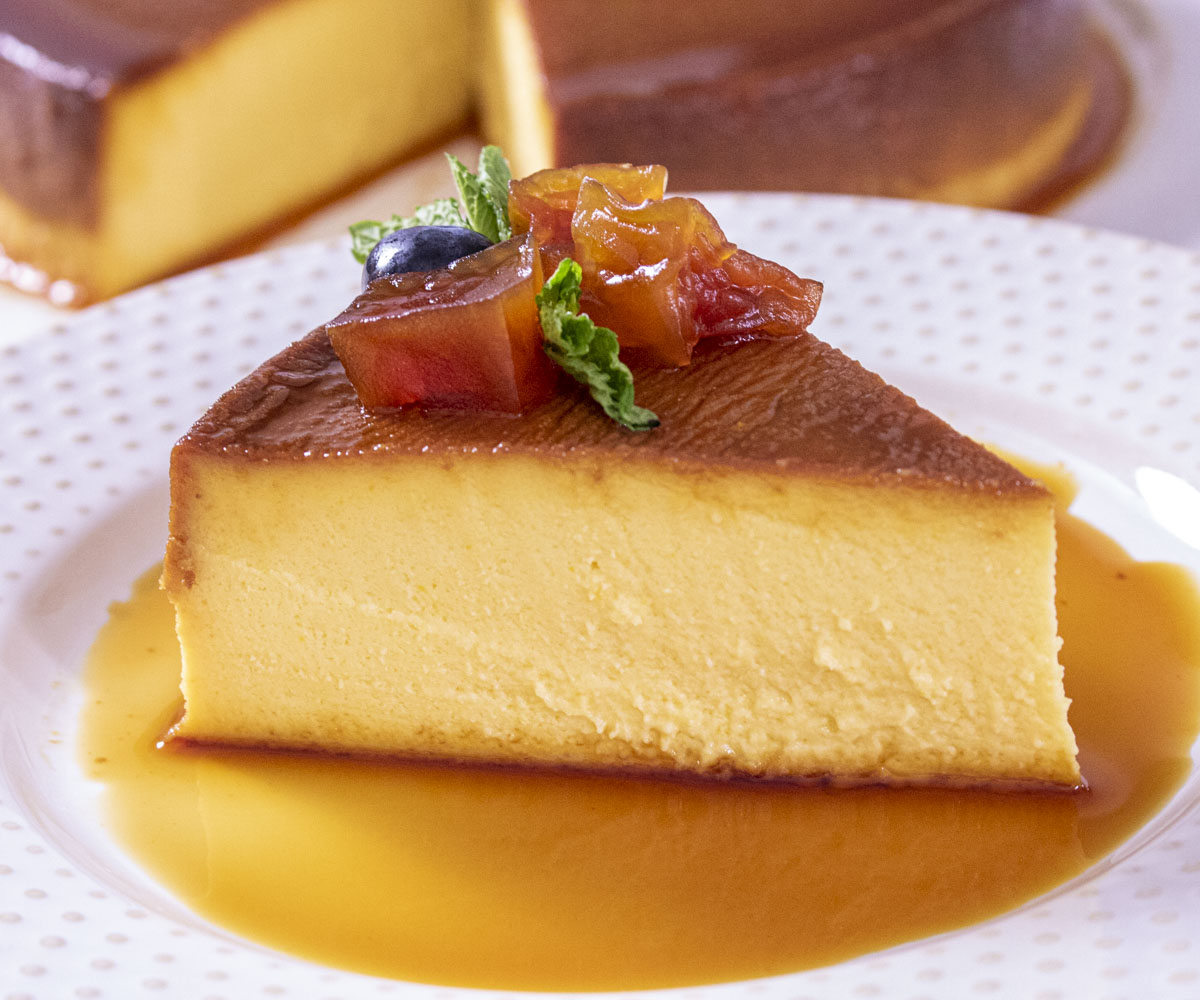 Equipment
9" round mold

Bain marie mold
Ingredients
CANDY

1

cup

sugar for the caramel

¼

cup

water

FLAN

1

lb.

cream cheese

1

can condensed milk

5

eggs

1

can evaporated milk

1 ½

cup

pumpkin boiled and mashed

1 ½

tbsp

cornstarch

1

tsp.

vanilla extract
Instructions
Prepare the caramel: In a microwave-safe mug, mix the sugar with the water and cook in the microwave at maximum temperature (high) for 5 to 7 minutes until the amber caramel forms. Pour the caramel into a 9 "mold.

Heat the oven to 350 degrees. Prepare a mold with water (water bath)

Prepare the flan mixture: In the food processor, mix the cream cheese with the condensed milk until creamy. Add the eggs one by one and the rest of the ingredients. Blend until slightly creamy and smooth.

Pour the mixture into the caramel mold. Place the flan inside the bain-marie mold and pour enough water into the mold to cover half of the flan mold. Bake for 1 hour.

Let cool and place in the refrigerator until serving time.

EAR: You can prepare in 3 "molds, following the instructions and bake for 30 minutes. Remember that it is important to let the flan cool and then put in the refrigerator so that it is completely cold when serving. This will ensure that when unmolding it is perfect and does not break.

With this recipe you can make flans with different flavors. For instance:

Eliminate the pumpkin and cornstarch and you have a tasty cheese flan. You can also make it from coffee, eliminating the pumpkin and cornstarch and then add ½ cup of strained coffee, ¼ cup of coffee liqueur.