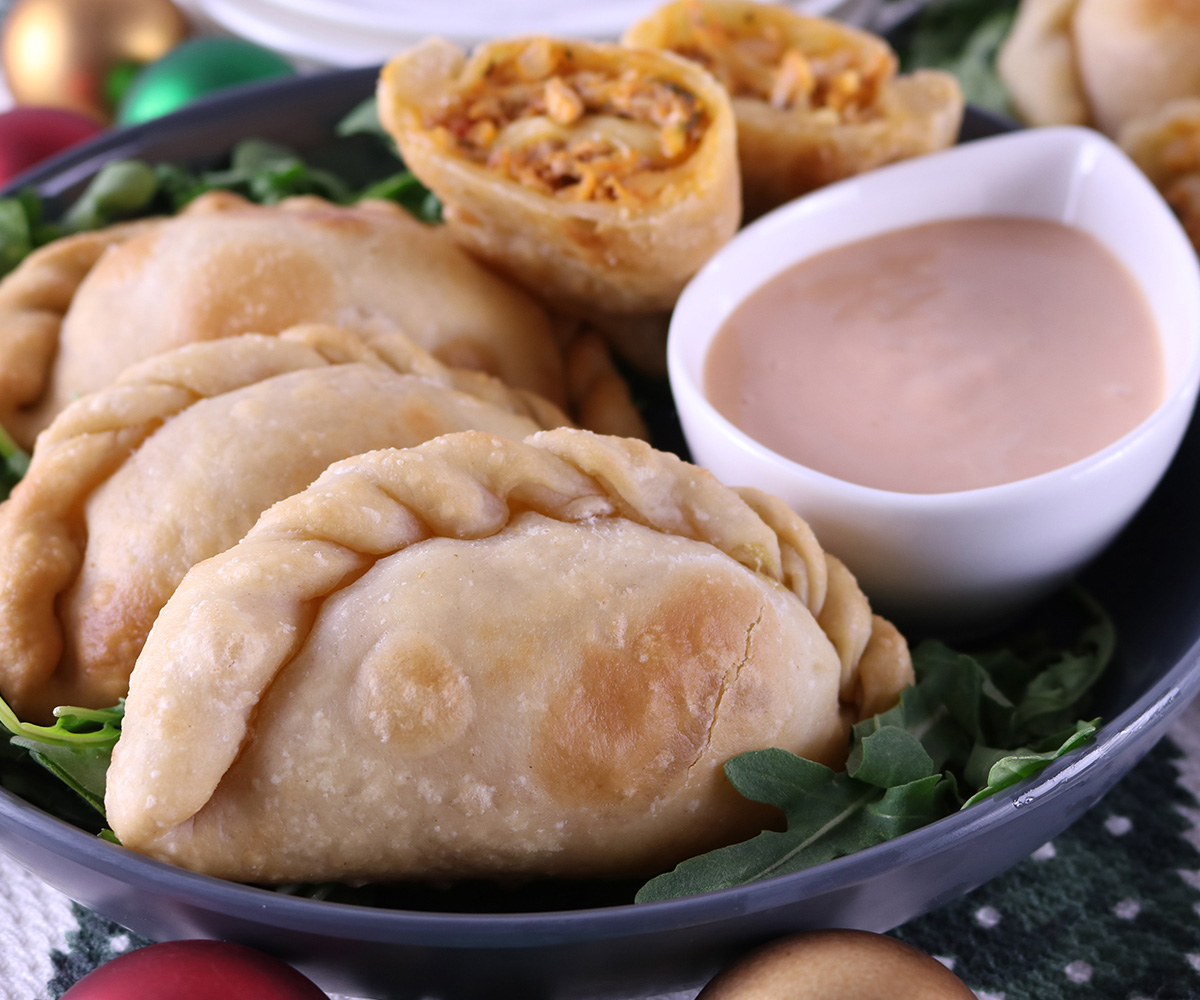 Ingredients
Pernil Stuffing:
1

lb.

roasted and shredded leg

¼

cup

olive oil

¼

cup

sofrito

1

clove

garlic crushed

2

tbsp.

chopped onion

2

tbsp.

bell pepper

(minced)

2

tbsp.

chopped fresh coriander

½

cup

tomato sauce

Salt to taste

1 ½

cup

gouda cheese grated
Instructions
Prepare the pork stew. In a medium saucepan add the olive oil, sofrito, garlic, onion, bell pepper, coriander, tomato sauce and cook over medium heat for 2-3 minutes. Add the shredded leg, season to taste and cook for 3-5 minutes. Let it cool.

In a container, add the pork stew and mix with the grated gouda cheese.

Prepare the empanadillitas. Dampen the edge of a stencil and spoon in the pork and cheese mixture. Fold the template and pinch the edges until the template is closed. Repeat for each template. Leave in the refrigerator until frying time.

Fry in corn oil until golden brown and serve immediately. Accompany with your favorite sauce.