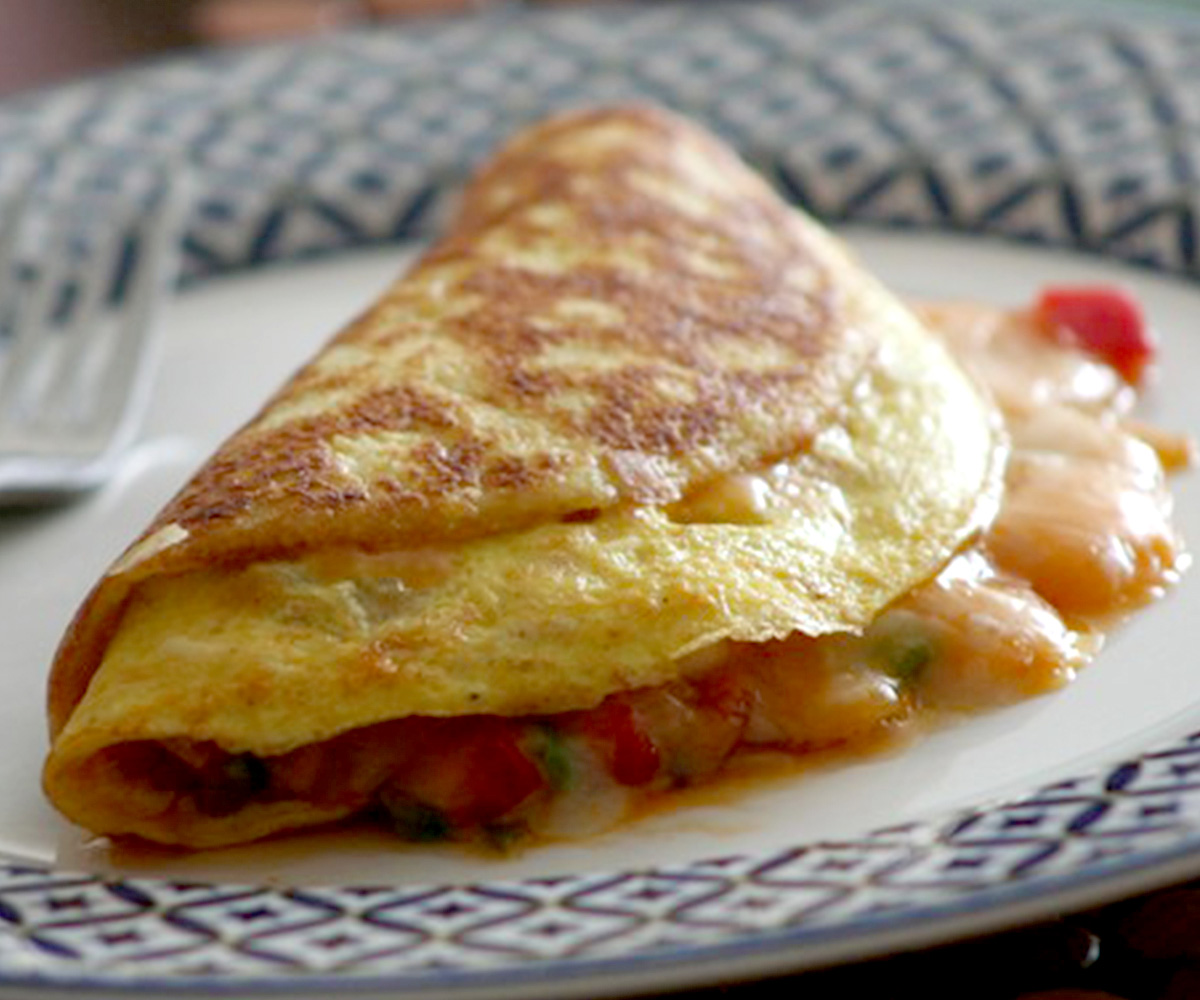 Ingredients
INGREDIENTS
Mix for the crepes:

3

eggs

½

cup

pancake flour

1

cup

milk
OMELETTE
7

eggs

1 ¾

cup

minced red bell pepper

1 ¾

cup

minced onion

1

cup

chopped tomato
CHEESES
1 ¾

cup

grated mozzarella cheese

1 ¾

cup

shredded cheddar cheese
Instructions
Prepare the crepe mixture. In a bowl, mix the eggs with the pancake flour until smooth and even. Leave aside.

Mix all the vegetables. In a frying pan pour a splash of olive oil, heat and add the vegetables. Sauté for 2 to 3 minutes and set aside. Divide into 7 portions.

In a container, mix the cheeses and set aside.

Heat an 8" nonstick skillet and spray with lecithin spray. Pour in ¼ cup of the crepe mixture and let it brown, then flip and brown. Take out and set aside. Repeat the procedure until finished.

Beat an egg and pour a Teflon pan. Arrange the beaten egg forming a tortilla and add 1 part of the vegetables that were divided. Cook and set aside.

The assembly begins: Heat the pan, place 1 crepe, place the tortilla with vegetables on it and add ¼ part of the cheese, fold and cook for a few minutes until the cheeses melt.

Repeat the procedure until you prepare the 7 portions.