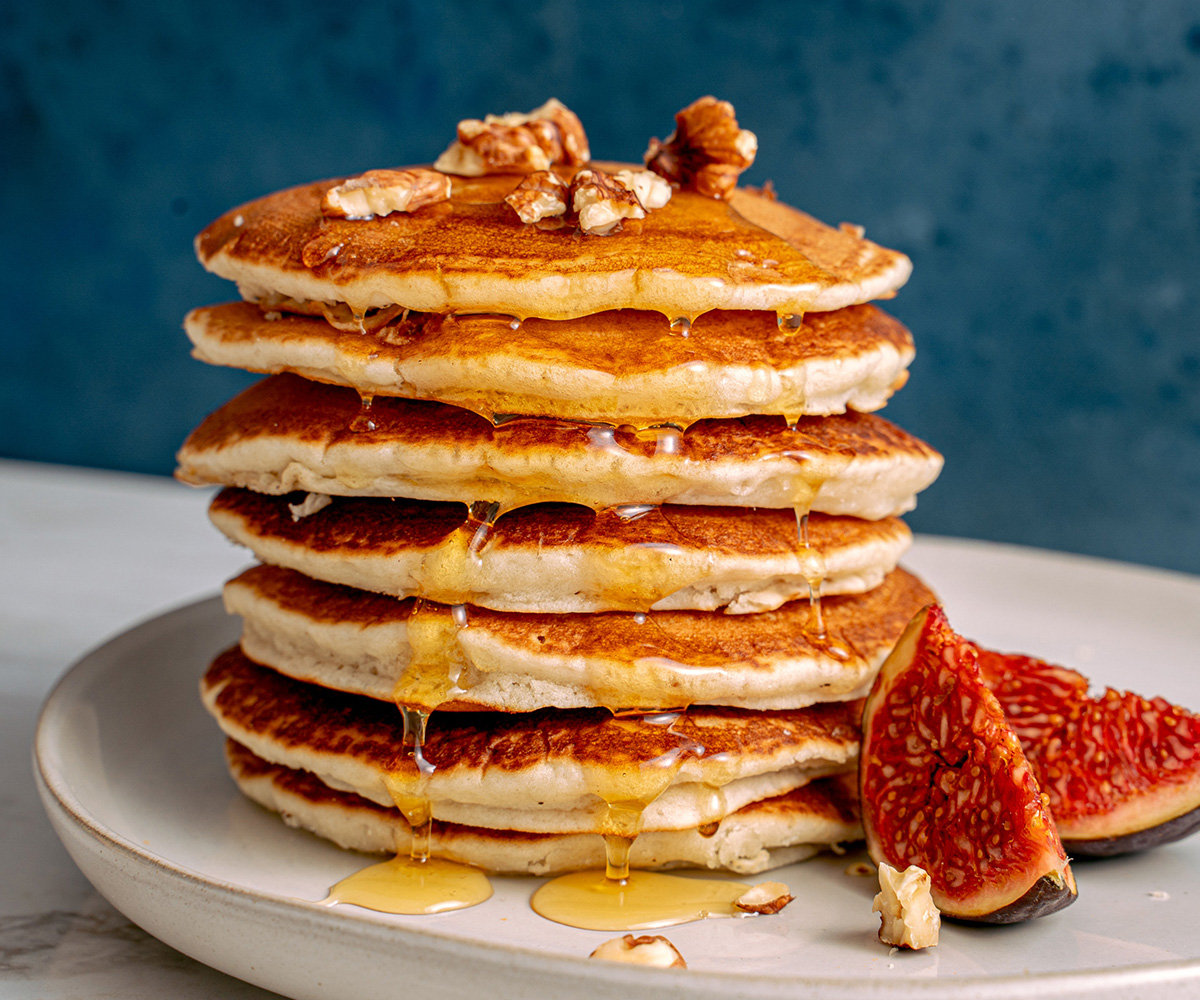 Ingredients
2

cups

cake flour

1 ½

tsp.

baking powder

1 ½

tsp.

baking soda

¼

cup

sugar

¼

tsp

salt

2

eggs lightly beaten

¼

cup

melted butter

1 ¼

cup

fresh milk

Pancake or Maple Syrup

Fresh fruits
Instructions
Prepare the pancake mix: In a medium container or bowl add the wheat flour, baking powder, baking soda, sugar, salt and mix. Add the eggs, melted butter and fresh milk little by little, mixing and beating constantly until smooth and creamy.

Let stand for at least 8-10 minutes.

To cook the pancakes, heat a pan, spray lecithin or butter. Pour 1/3 of the pancake mixture into the pan and cook until golden brown on both sides. Repeat the procedure with each pancake.Serve with the syrup and accompany with fresh fruits.

NOTE: Using cake flour (does not contain baking powder or baking soda) which is a finer flour than all-purpose wheat flour will ensure that the recipe is more fluffy and silky, but you can use all-wheat flour use if you prefer.