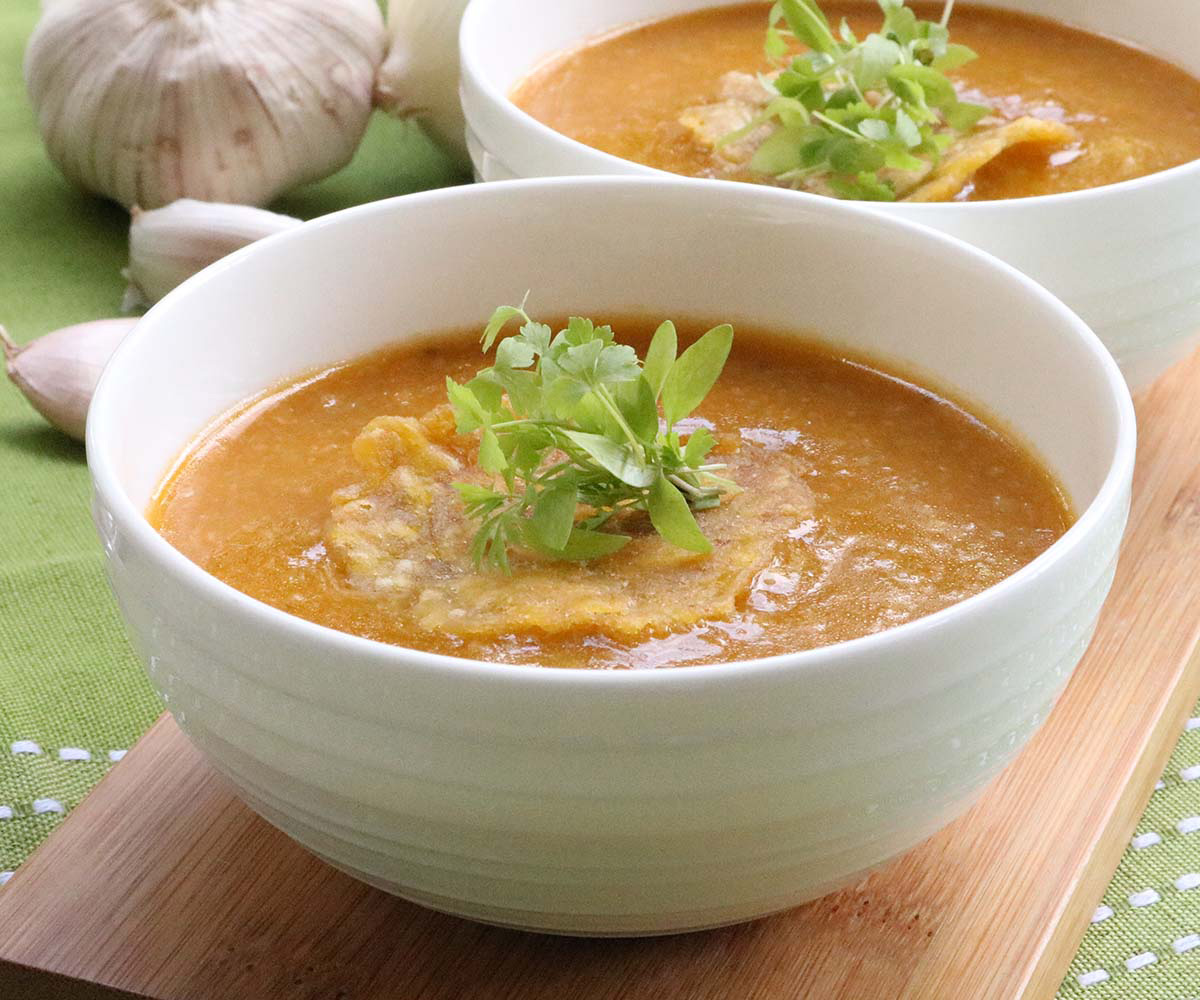 Ingredients
¼

cup

olive oil

¼

cup

stir fry

2

grated green bananas

6

cups

chicken broth

1

envelope seasoning with coriander and achiote

Salt to taste
Instructions
In a medium saucepan add all the ingredients and mix until the grated banana separates and mixes with the broth.

Turn on the burner and cook over medium heat for 20 to 30 minutes, stirring occasionally.

NOTE: To make this quick recipe you can use chicken cubes. And replace the bananas with crushed plantains (5 oz). If you like your soup creamier with a thinner consistency you can run it through the food processor.