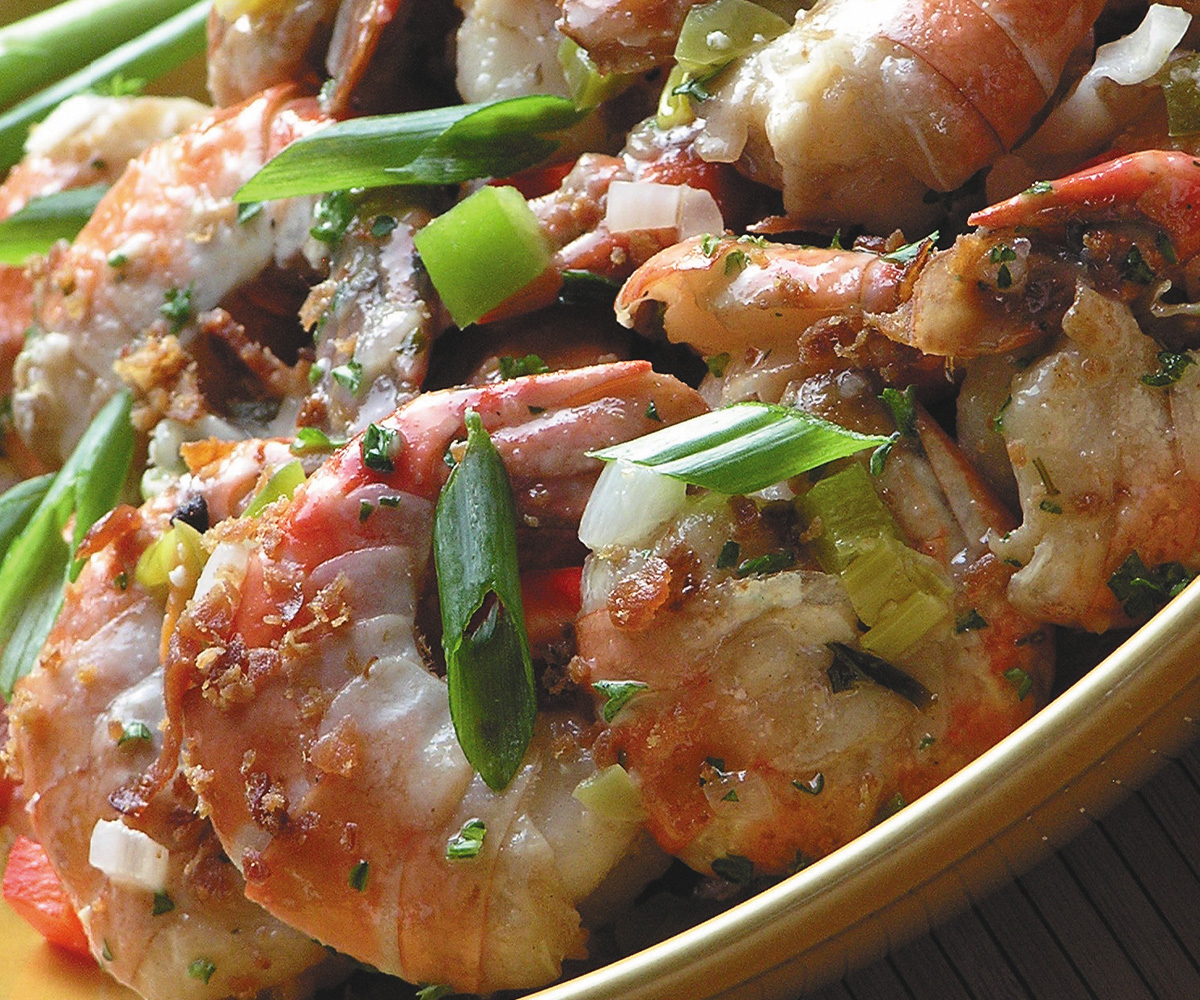 Ingredients
4

slices

of chopped bacon

2

lbs.

medium shrimp cleaned and marinated with 2 tsp. salt, 2 tsp. garlic, 2 tbsp. olive oil

½

cup

wheat flour

½

cup

chopped onion

½

cup

each green and red bell pepper, chopped

4

chopped chives

2

tsp.

crushed garlic

2

tbsp.

chopped coriander

2

tbsp.

Worcestershire sauce
Instructions
Clean the shrimp, marinate and set aside. Pass the shrimp through wheat flour.

In a medium skillet add the olive oil, heat, add the bacon and cook until golden brown. Throw the shrimp in small portions until they are golden brown and repeat the procedure until finished and set aside.

In the same pan add a splash of olive oil, heat, add the onion, peppers, chives, garlic and sauté at medium heat for 2 to 3 minutes. Add the shrimp, cilantro, Worcestershire sauce and serve immediately.