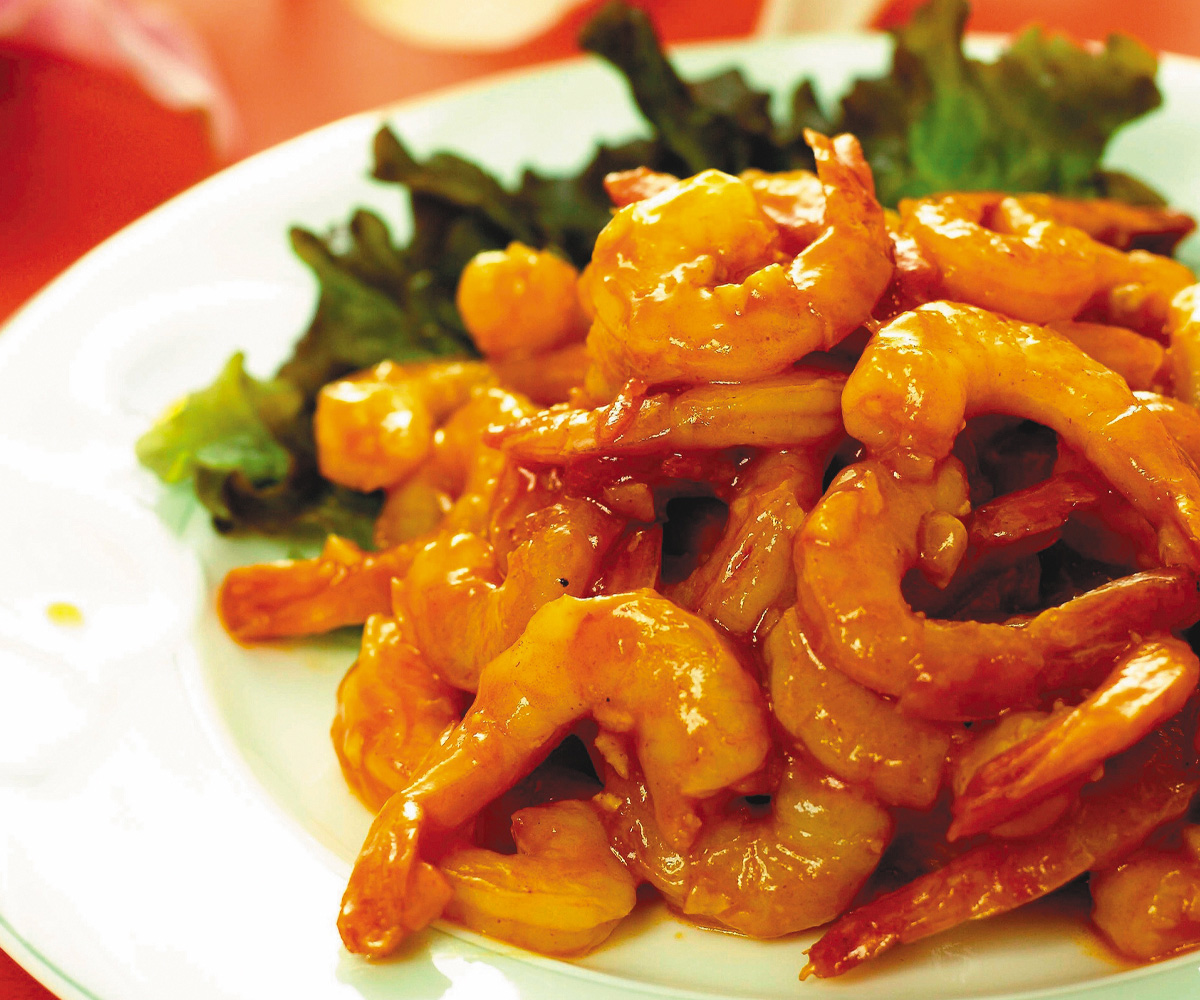 Ingredients
1

lb.

clean medium shrimp and marinated with: 2 tbsp. corn oil

(1 tsp. salt, 2 tsp. garlic, 1 tsp. ginger, 2 tbsp. cornstarch)

1

cup

carrots

(minced)

½

cup

peas

½

cup

onion cut into strips
SAUCE:
½

cup

corn syrup

¼

cup

soy sauce

1

tsp.

tomato paste

1

piece

of fresh ginger chopped
Instructions
Clean the shrimp, marinate and set aside.

Prepare the sauce: In a medium saucepan add all the sauce ingredients and cook at medium heat for 5 minutes and then remove the ginger. Set aside.

In a large skillet or "wok" add a drizzle of corn oil, heat and add the shrimp and sauté at medium heat for 3 minutes. Set aside. Add another splash of corn oil, heat, add the onion, peas, carrots and sauté for 2 to 3 minutes. Add the shrimp and sauce.