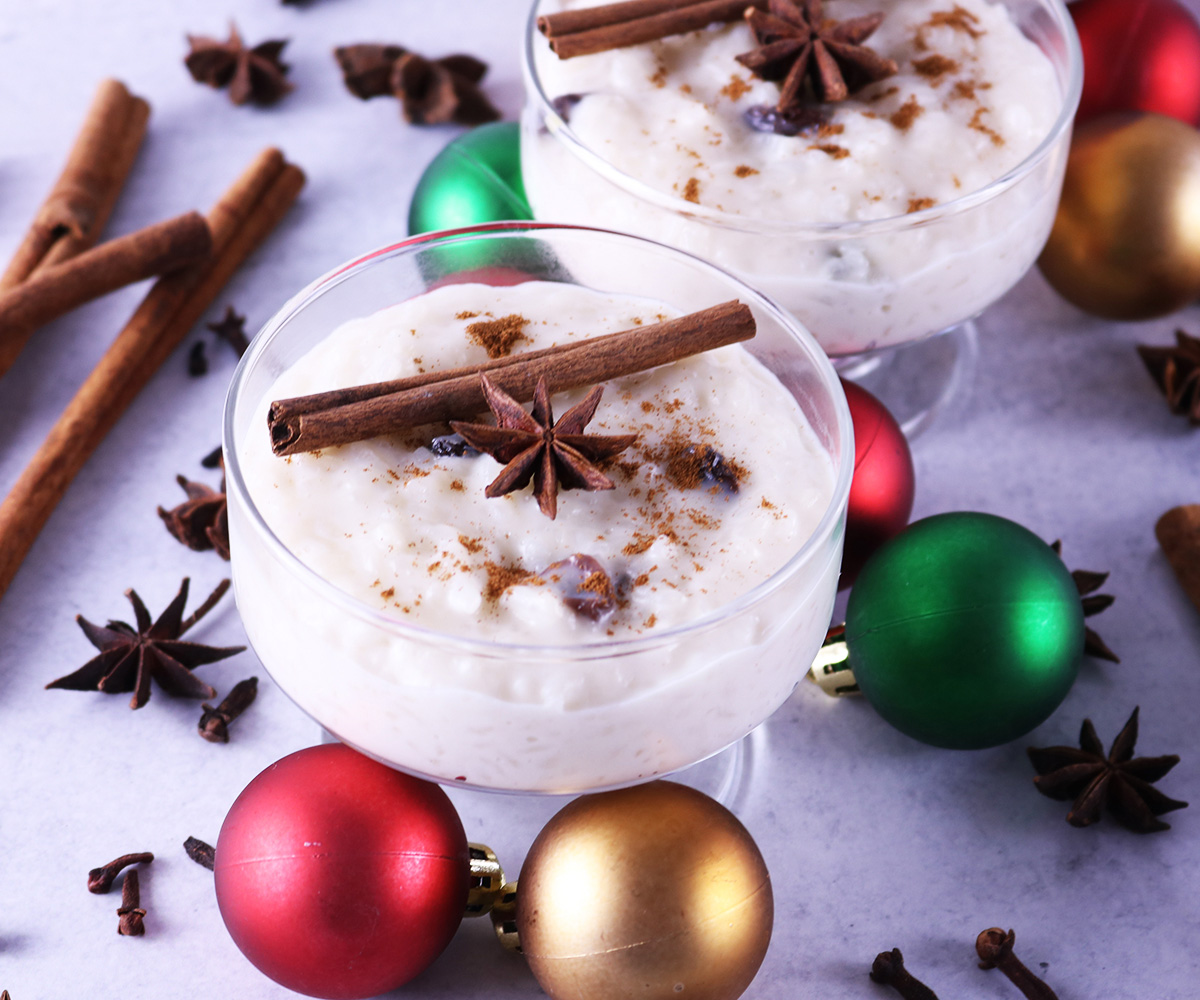 Ingredients
1 ½

cup

short grain rice soaked in water
TEA
1 ½

cup

water

20

clove pieces

2

cinnamon sticks

1

piece

of fresh ginger
Remaining Ingredients
3

cans coconut milk

1 ½

cup

granulated sugar

½

cup

grated coconut

6

tbsp.

raisins

2

tbsp.

butter

cinnamon powder to decorate
Instructions
Prepare the tea. In a saucepan, add the water with the spice clavitos, cinnamon sticks, ginger and cook for 5 to 8 minutes. Then strain and remove the spices. Set aside the tea.

Drain the rice and put it in a saucepan, add the tea, coconut milk and cook until the liquid is reduced and the rice is done. Add the sugar, grated coconut, raisins, butter and cook for 15 minutes. Pour into a plate and decorate with cinnamon powder.

Note: You can substitute the sugar for 1 pot of condensed milk.

Important: When adding the sugar or condensed milk, the rice must be completely done to avoid being hard and crystallized.