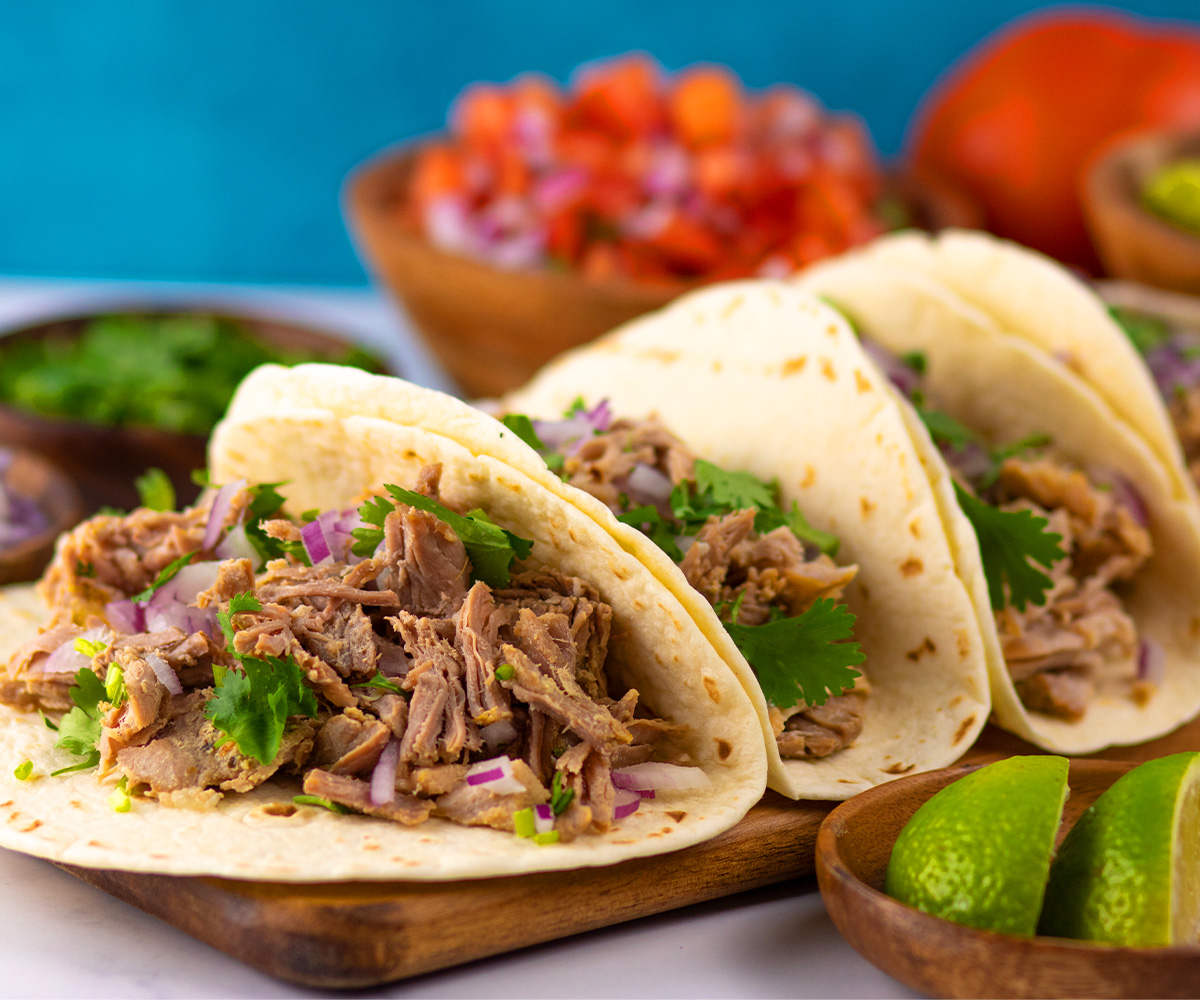 Ingredients
4

lbs.

pork

(shoulder)

4

cups

water

1

cup

fresh milk

4

cloves

garlic

1

medium onion chopped

1

orange cut into two pieces

4

bay leaves

2

tsp.

oregano

½

tsp.

cumin powder

salt and pepper to taste
Instructions
In a large saucepan add the pork with the water, fresh milk and the rest of the ingredients. Cover and cook at medium heat for 1 ½ hours. Let cool and separate the pork from the liquid, keeping the liquid in another saucepan. Remove the onion, garlic, bay leaves and orange.

Reduce the liquid from the dumplings and cook for 12 minutes.

Preheat oven to 350 degrees. Crumble the pork dumplings and place on a baking tray. Pour the liquid from the dumplings over the shredded meat. Bring to the oven and bake uncovered for 12-15 minutes until golden brown. Serve immediately.

Accompany and serve with flour or corn templates and your favorite companions such as guacamole, pico de gallo, lemon, cilantro and cheeses.

NOTE: The ingredients that fresh milk has make the meat tender when cooked by cooking it in a common saucepan like the ones we regularly have in our kitchens. There is no need to have a "Dutch Oven" or "Slow Cooker", but if you want to use these kitchen equipment you can use them remembering that it will take less time to cook.