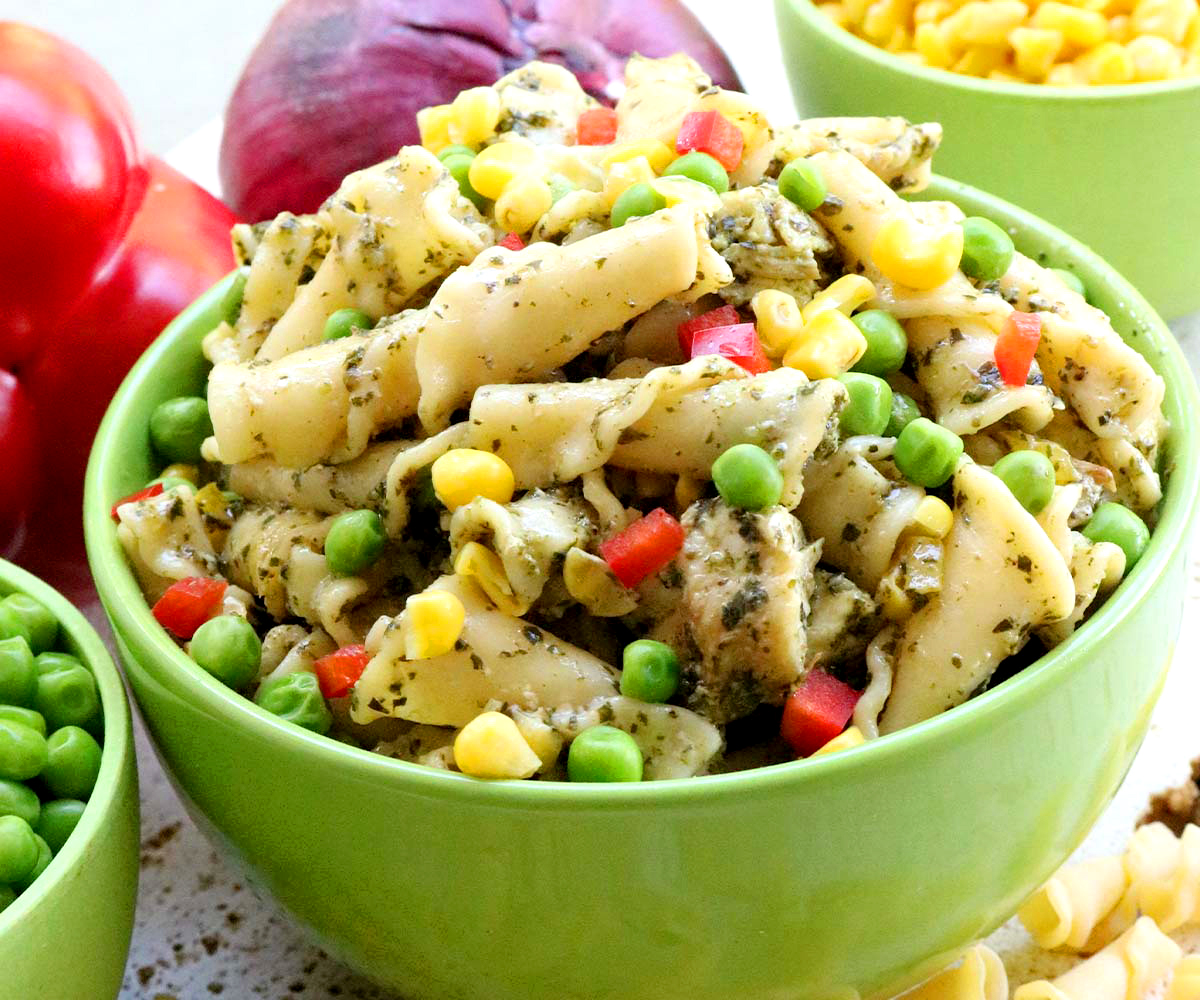 Ingredients
1

lb.

boiled short pasta

1

lb.

grilled breast fillet and chopped

16

oz.

Alfredo sauce*

2

tbsp.

pesto sauce

1

cup

peas

1

cup

baby corn

¼

cup

minced green and red bell pepper

¼

cup

minced red onion

Salt to taste
Instructions
Prepare the pasta in advance and let cool. Cook the breast fillet, let cool and cut into small pieces.

In a salad bowl add the Alfredo sauce, pesto sauce and mix.

Add the pasta and mix. Add the chopped chicken breasts, the vegetables and season to taste.

Leave in the refrigerator until serving time.

Ear: You can add grated Parmesan cheese. You can also serve this recipe hot by cooking the vegetables with olive oil in a pan, add the sauce, the rest of the ingredients and cook for several minutes.