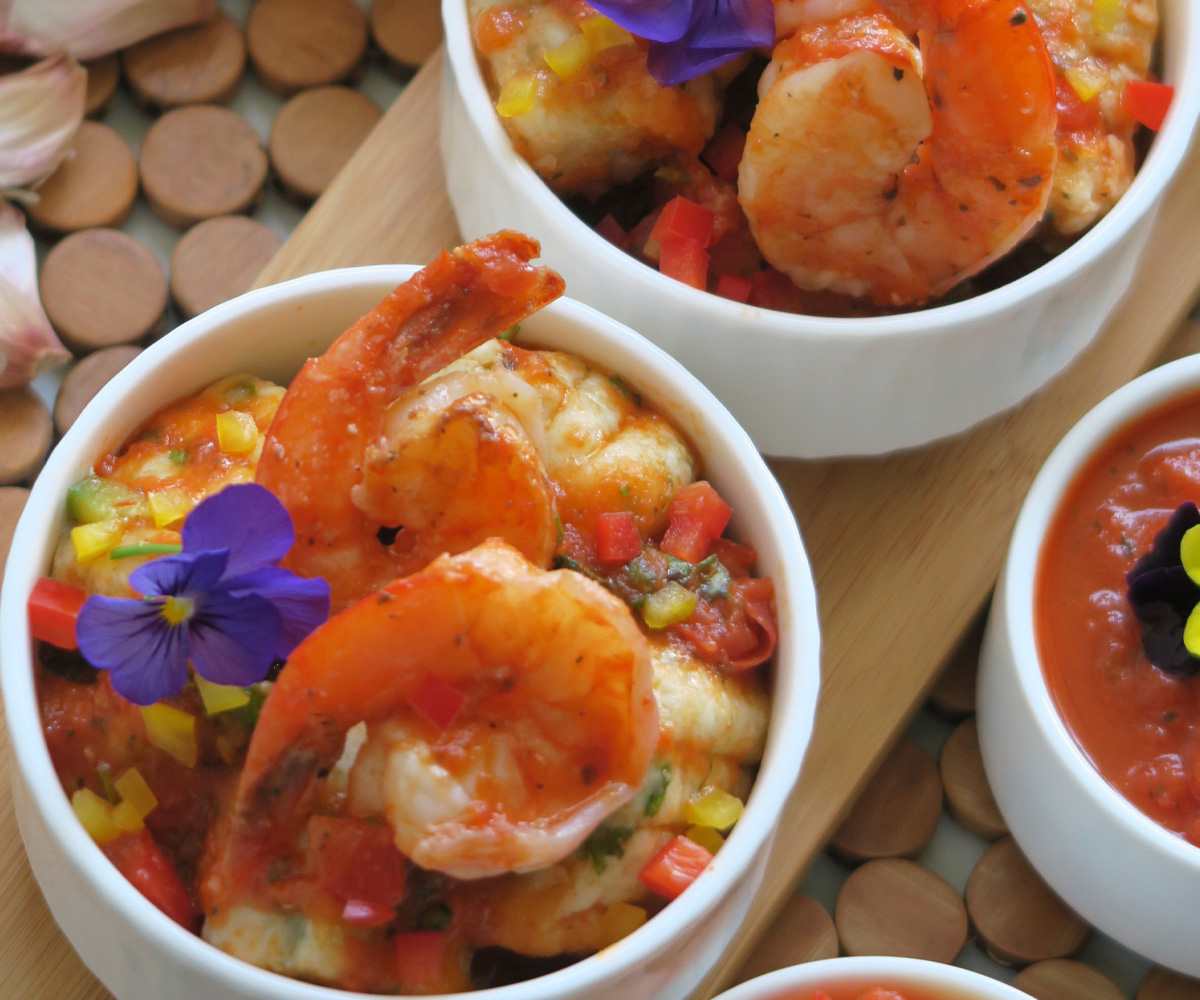 Ingredients
Gnocchi (makes 30 gnocchi)
1

lb.

boiled and mashed yucca

1

egg

⅓

cup

chopped coriander

1

cup

wheat flour

Salt to taste
Shrimp & Sauce
¼

cup

olive oil

⅓

cup

onion

(red and green bell pepper, minced)

⅓

cup

chopped fresh coriander

1

lb.

Shrimp cleaned and marinated

(to taste)

1

cup

marinara sauce

½

cup

white wine

Salt to taste
Instructions
Prepare the gnocchi. In container mix the boiled yucca with the egg. Then add the coriander and wheat flour little by little, mixing and forming a dough and season to taste. Divide the dough into 4 parts. Start with a part of the dough. Sprinkle wheat flour on a surface and knead the mixture into a 1 ½ "thick cylinder. Then cut into 1½ "pieces and mark each piece with a fork. Set aside.

In a saucepan add 4 cups of water with salt to taste. Heat until boiling. Add the gnocchi and cook for 3-5 minutes. Take out of the saucepan and drain.

Prepare the sauce with shrimp. In a frying pan add the olive oil, heat, add the onion, peppers and coriander and cook over medium heat for 3 minutes. Add the shrimp and sauté for 2 minutes. Add the marinara sauce and cook for 2-3 minutes. Add the wine, salt to taste and cook over medium heat for 2-3 minutes. Serve with the gnocchi.