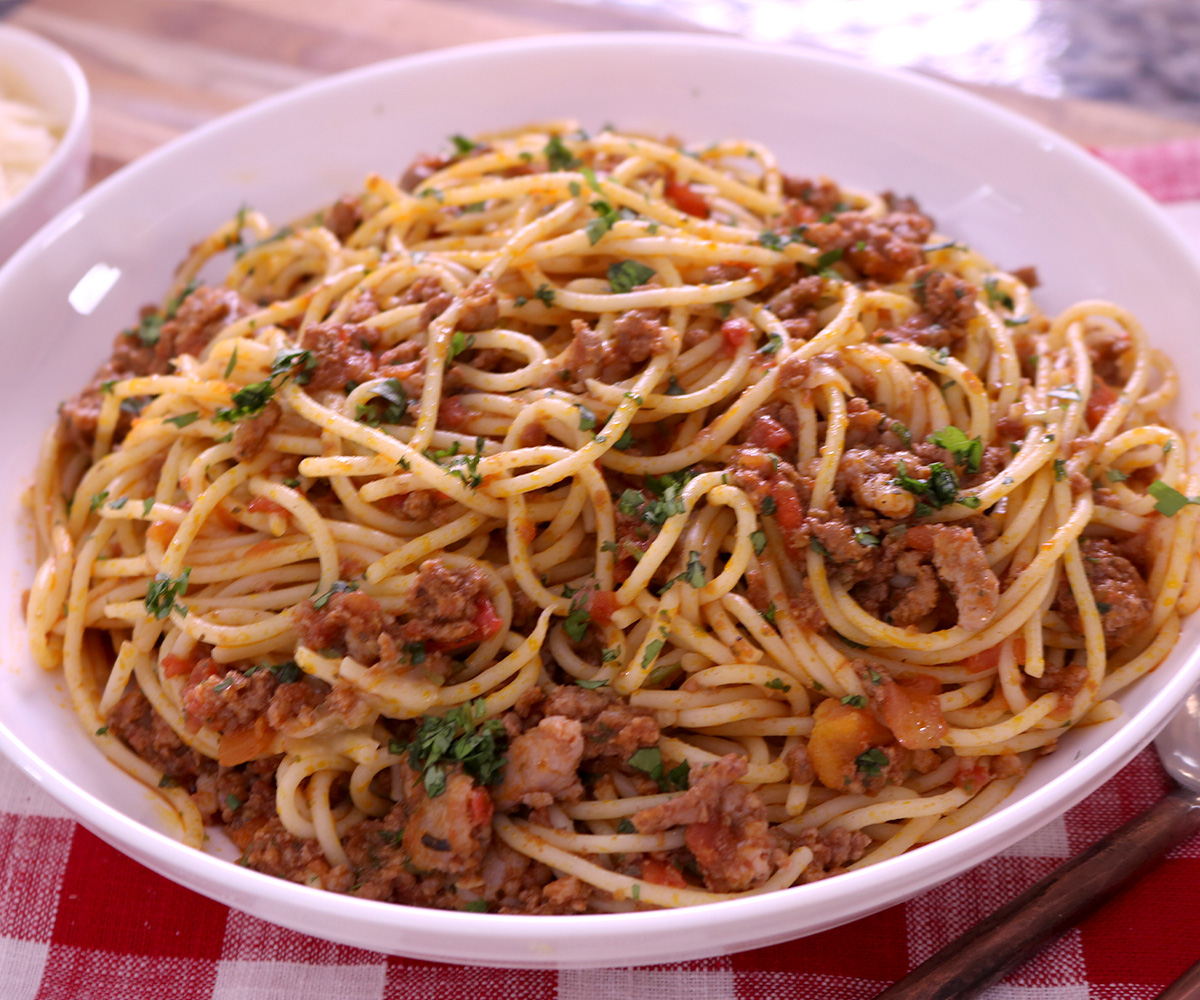 Ingredients
8

oz.

spaghetti

4

cups

water

Salt to taste
MEAT SAUCE AND PORK SAUSAGES
¼

cup

olive oil

1/3

cup

stir fry

6

oz.

ground beef

6

oz.

pulled pork sausages

2

cups

marinara sauce

1

tsp

cumin powder

¼

cup

grated Parmesan cheese

Salt to taste

Grated Parmesan cheese

(to serve with the finished pasta)
Instructions
Cook the spaghetti: In a medium saucepan add the water, salt to taste and heat to a boil. Add the spaghetti and cook for 5-7 minutes. Reserve a little of the water where you cooked the pasta. Drain the spaghetti and set aside.

In a large pan add the olive oil, fry and cook for 1-2 minutes. Add half of the marinara sauce, cumin, salt to taste, pork sausage, ground beef and cook until golden brown. Add the rest of the marinara sauce, a splash of the pasta water, olive oil with achiote, grated Parmesan cheese, cilantro and cook for several minutes.

Add the spaghetti, mix with the sauce, season to taste and serve.