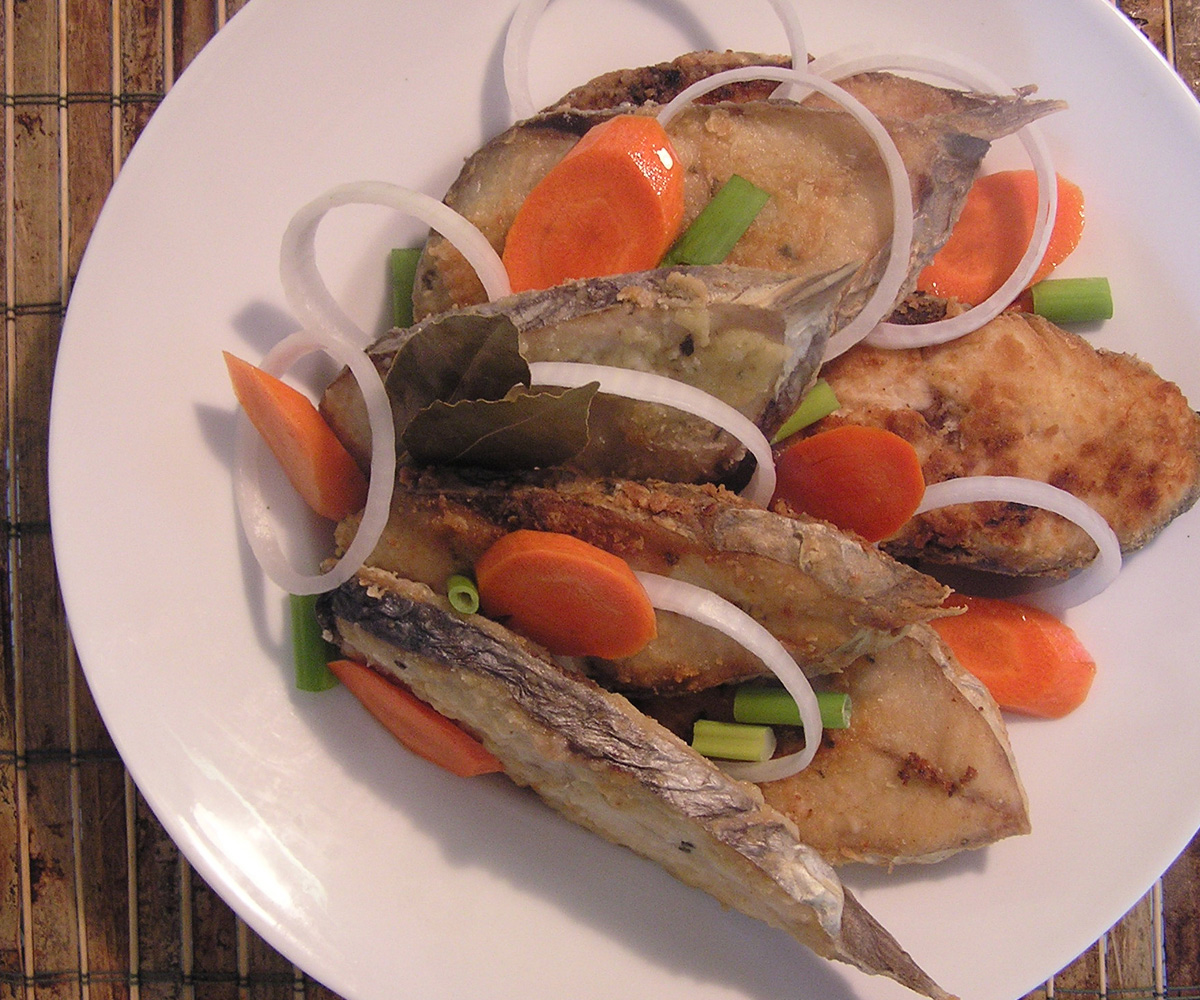 Ingredients
2

lb.

saw fish on wheels marinated with: 2 tsp. salt

(2 tbsp. Garlic, ½ cup wheat flour)
PICKLED SAUCE
1

cup

pure olive oil

½

cup

vinegar

1

white onion cut into wheels

4

whole or sliced ​​garlic cloves

2

sliced ​​carrots

(optional)

2

garlic leeks

(chopped (optional))

1

bay leaf

6

black peppercorns

salt to taste
Instructions
Marinate the fish and go through wheat flour. Set aside.

Prepare the Pickled Sauce: In a medium saucepan add all the pickled ingredients and cook at medium heat for 10 to 12 minutes. Set aside.

In a medium skillet add 2 cups of corn oil, heat, add the fish and fry until golden brown on both sides. Repeat the procedure until finished and place on absorbent paper.

In a rectangular glass mold add half of the sauce, then place the fried fish and then add the rest of the sauce. Let marinate in the refrigerator for at least 1 hour.