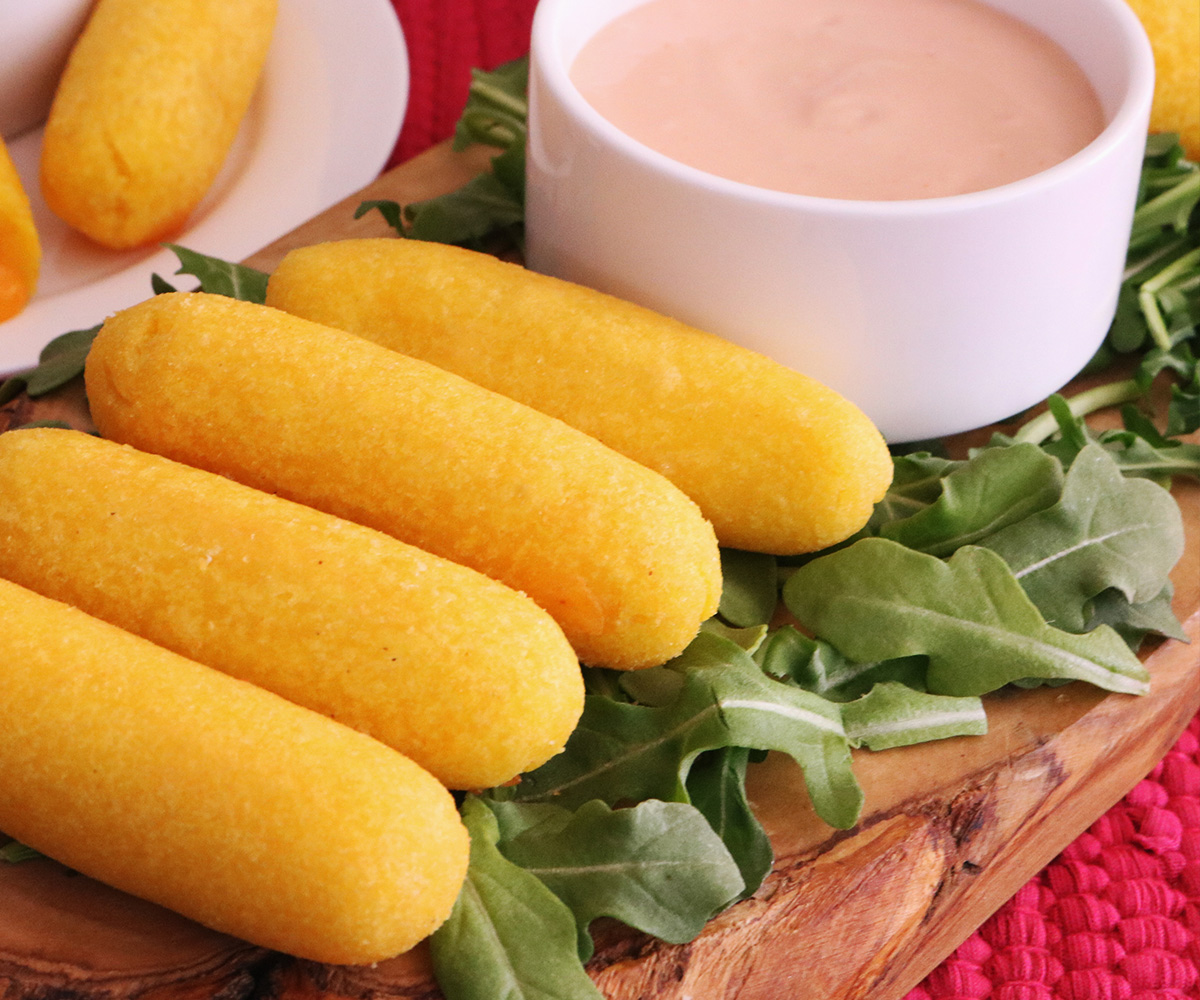 Ingredients
SURULLITES
1 1/3

cup

water

2

tbsp.

Butter

½

tsp.

Salt

1 1/3

cup

cornmeal

1/3

cup

grated Parmesan cheese
MAYOKETCHUP
½

cup

sweet sauce

(ketchup)

½

cup

mayonnaise

1

tsp

crushed garlic

½

tsp.

Worcestershire sauce

juice of half a lemon

1

tsp

dressing

1

tbsp.

olive oil

drops of hot sauce

(optional)

corn oil for frying
Instructions
Prepare the Mayoketchup. In a container mix all the ingredients and leave in the refrigerator until serving time.

Prepare the Surullitos. In a container, mix the cornmeal with the grated Parmesan cheese and set aside.

In a saucepan add the water, butter, salt and heat until boiling. Add the cornmeal mixture little by little and stirring constantly, remove from the heat and mix until it is pasty. Form the surullitos. Take the mixture by tablespoons or teaspoons and form the surullitos. Fry in oil until golden brown. Serve with mayoketchup.

EARS: Beat the mixture of Surullitos quickly and DO NOT overcook so that the mixture is not too hard. (remove from burner)

Cover the mixture of the surullitos when you are forming them, remove the mixture little by little so that the mixture does not dry out. Try to keep your hands moist when handling the dough.

In the event that the mixture is very dry or difficult to handle, add a little water and knead until the mixture has the right point to form the surullitos and they do not break. Follow the instructions and they will be tasty.

You can keep the surullitos in the freezer until the moment of frying.