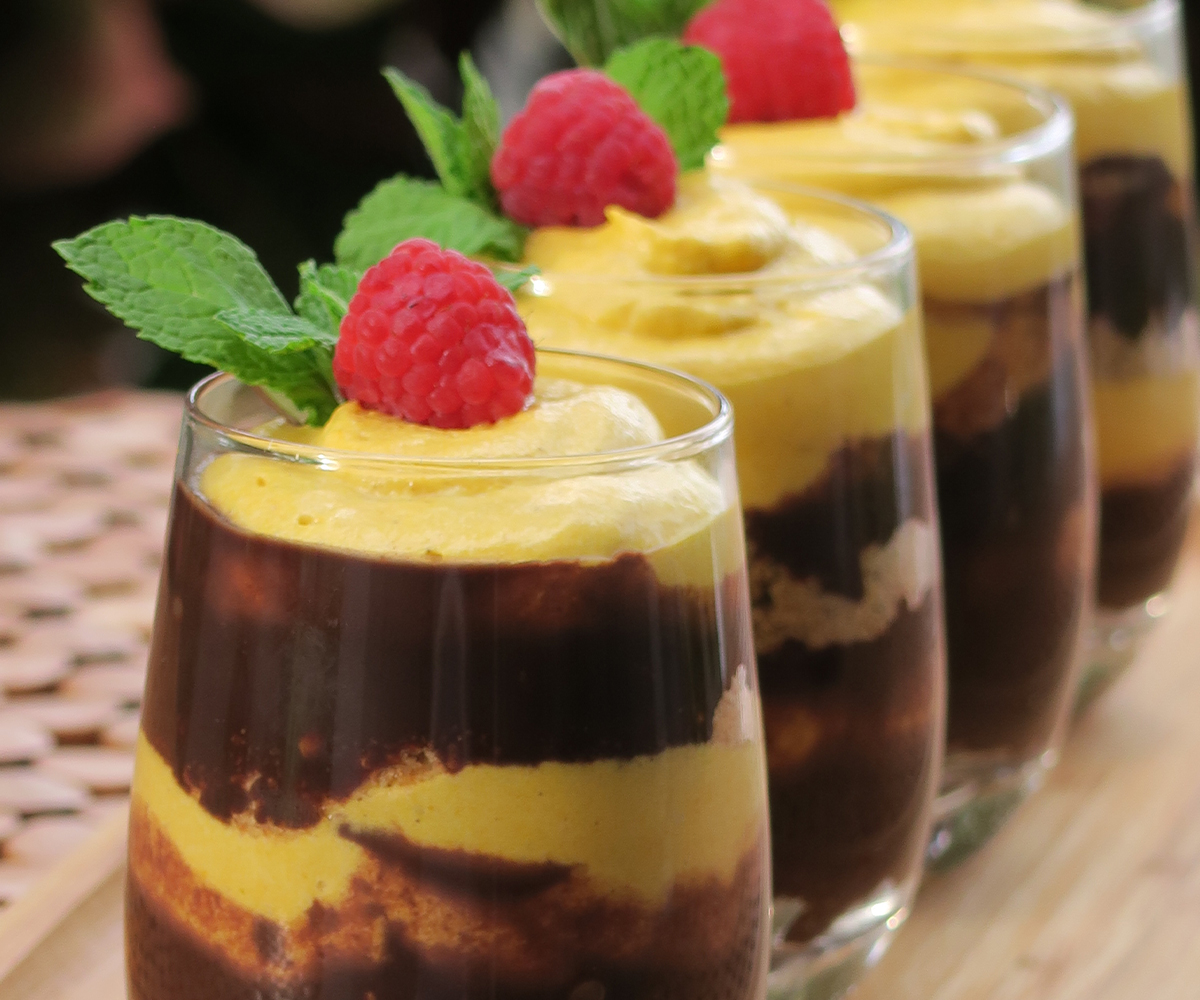 Ingredients
1

cup

pumpkin boiled and mashed

1

pkg.

8 oz. cream cheese

1/3

cup

sugar

1

tsp

vanilla extract

1/4

tsp.

cinnamon powder

1

sachet unflavored gelatin

1/4

cup

water

1

cup

heavy cream

1

cup

crushed oatmeal cookies
CHOCOLATE SAUCE
1 1/2

cup

dark chocolate

3/4

cup

heavy cream
Instructions
In the food processor, mix the pumpkin with the cream cheese until smooth and creamy. Add the sugar, vanilla extract and cinnamon, mix and set aside.

In a microwave-safe mug, mix the unflavored gelatin and water and heat for 30 seconds. Add to the pumpkin mixture.

Beat the heavy cream until stiff and add to the mixture in an enveloping way.

Prepare the chocolate sauce: In a microwave-safe mug, add the heavy cream with the chocolate and cook at maximum temperature for 1 minute. Remove from the microwave and mix until the chocolate melts.

Serve this dessert in glasses. At the bottom of each glass add 2 tablespoons of the cookies. Place the mousse in a pastry bag. Pour the pumpkin mixture into each glass, filling half the glass, then pour the chocolate sauce, then place 2 tablespoons of cookie and then finish with the pumpkin mixture and decorate to your liking.