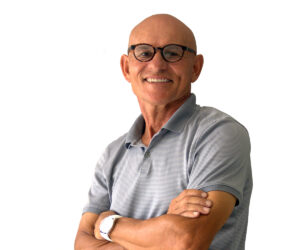 In 1900, Puerto Rico produced practically everything it needed to feed its population. That was 120 years ago. Today our Island only produces approximately 12 percent of what we consume. About a million skilful ropes are required for agriculture, so that we have the opportunity to be self-sufficient in terms of food security. .
According to information compiled by agronomists from the Agricultural Extension Service and the local Department of Agriculture, more or less 15 percent of citizens have a garden at home, of which 15 percent, the majority are in rural and suburban areas. urban.
With the arrival of the happy pandemic we thought that everything would collapse and that this practice of home gardens would diminish dangerously … but instead … it was the other way around !!!
Forced to be cloistered, you have to find what to do, in addition to watching Netflix and sports channel … no one resists at home that long, much less our Puerto Rican race.
The first two months, the sale of my seeds, books, and packed soil dropped considerably. To my pleasant surprise and to my creditors, at the moment they began to experience an upward curve that refuses to go down. Cotsco, which distributes my land "Douglas Choice" (the only one that sells), has doubled purchases and we had to triple production because I also sell to Walmart, Home Depot, and Gramas Lindas. The sale of my seeds (which are sold at Walmart, Econo, Home Depot, Selectos and in many farmhouses and garden centers, still dance. The garden and gardening books are sold out and the fruit tree goes in the same. Here the old adage "the misfortune of some is the prosperity of others" is revealed.
It is very logical to think that people are thinking that because of the pandemic in China, we will run out of rice, and because of the contaminated rice in Texas, no more red meat will arrive in Puerto Rico. There is concern for health … and for the This has not happened since 1920. As a consequence, each household (some think) should start a garden … and this has been the case. According to the increase in the sale of our land, almost 35 percent of us are making a home garden …. do you know something! … something that will perhaps make the hair stand on end even for bald people like me. You do not have to come a pandemic, or a world war, tsunami, earthquake or a great economic depression to stay without food in Puerto Rico … no … you don't have to go to those extremes.Our food security is more finite than that.Puerto Rico has on its soil simultaneously, food for 27 days, and so on, freighters keep arriving at the San Juan Bay uninterruptedly, 24 hours a day, 365 days a year. In this way we ensure that we have supplies for almost a month at all times … and this is where the thing is to be alarmed or think very seriously that every home should have even a pot with tomatoes or sweet potatoes.
It is enough for one of those freighters to run aground at the mouth of El Morro, and block the entrance for a week, so that the routine foods that arrive incessantly at the supermarkets do not enter the docks. When the Newscast says the mess in which we are, .. as always we start to hoard as if the world were going to end.
But … even worse, the port of Jacksonville is vitally important to our pantry, that's where almost 90 percent of our supplies come from. Can you imagine a dock stevedores strike?
If they do not load the boats, they do not leave for the Island … and a strike is likely in each negotiation of agreements between uniformed personnel and managers.
The pandemic is creating gardens … and I hope that this practice is not temporary
Hopefully we love the earth, the sun, sweat, and ants. We need our children, neighbors, grandchildren and friends to catch … with orchard fever.
You must have the opportunity to bring to the table a tomato that you harvested in a planter … in an old bucket. Lettuce is ready in 46 days and corn and carrot in 110. The peppers, tomatoes and aubergines … in 80 or 90 days … the bananas in 8 months and the sweet potato in six.
If you dare and wish … and Cielito invites me, I will keep you informed and it will be a privilege to give you ideas and procedures to make a garden. You can get my books in the main bookstores in the country or call my office (787 536 6945) and they will be sent to your house. The garden book is now in its 9th edition and there are about 120 thousand copies in homes and offices in Puerto Rico … at that level it is the fever. Take care, do not get covid … get the garden fever. Stay home, put on your mask.
facebook.com/douglascandelariopr