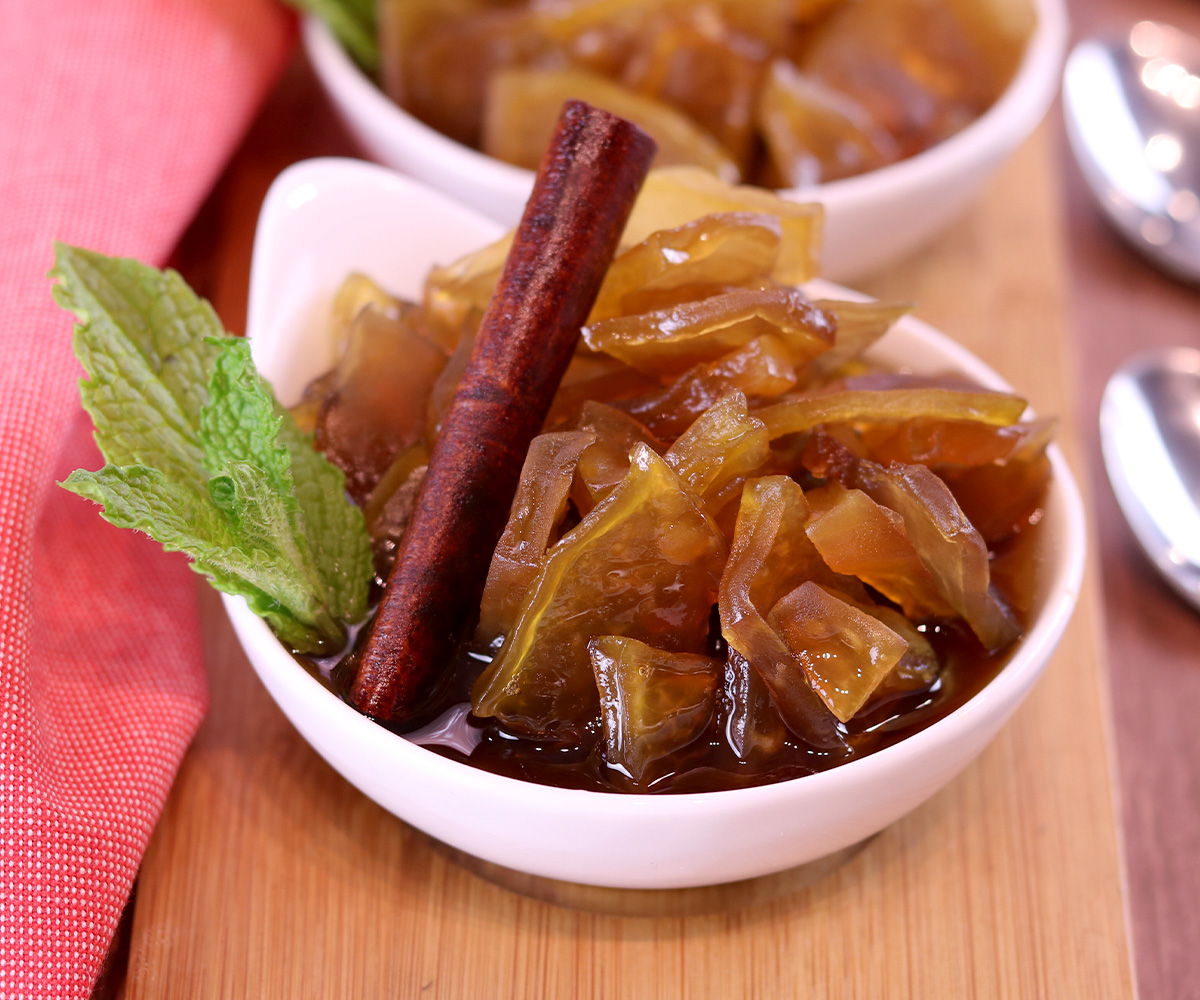 Ingredients
4

lbs.

green papaya without skin or seed and cut into pieces

2

liters

water

1

tbsp.

bicarbonate of soda

(baking soda)

4

cups

granulated sugar

4

cups

brown sugar

3-4

cinnamon sticks
Instructions
Peel the papaya, remove the seeds and cut into slices or pieces. In a large container add the papaya with the water, bicarbonate of soda and let it rest for 15 to 20 minutes. Then drain and rinse.

In a medium saucepan add the papaya, brown sugar, granulated sugar, cinnamon sticks and cook covered at medium heat for 20 minutes.

Uncover, cook over medium heat, stirring occasionally, for 1 hour. Let cool and place in the refrigerator until serving time.

When serving you can accompany with white cheese from the country.