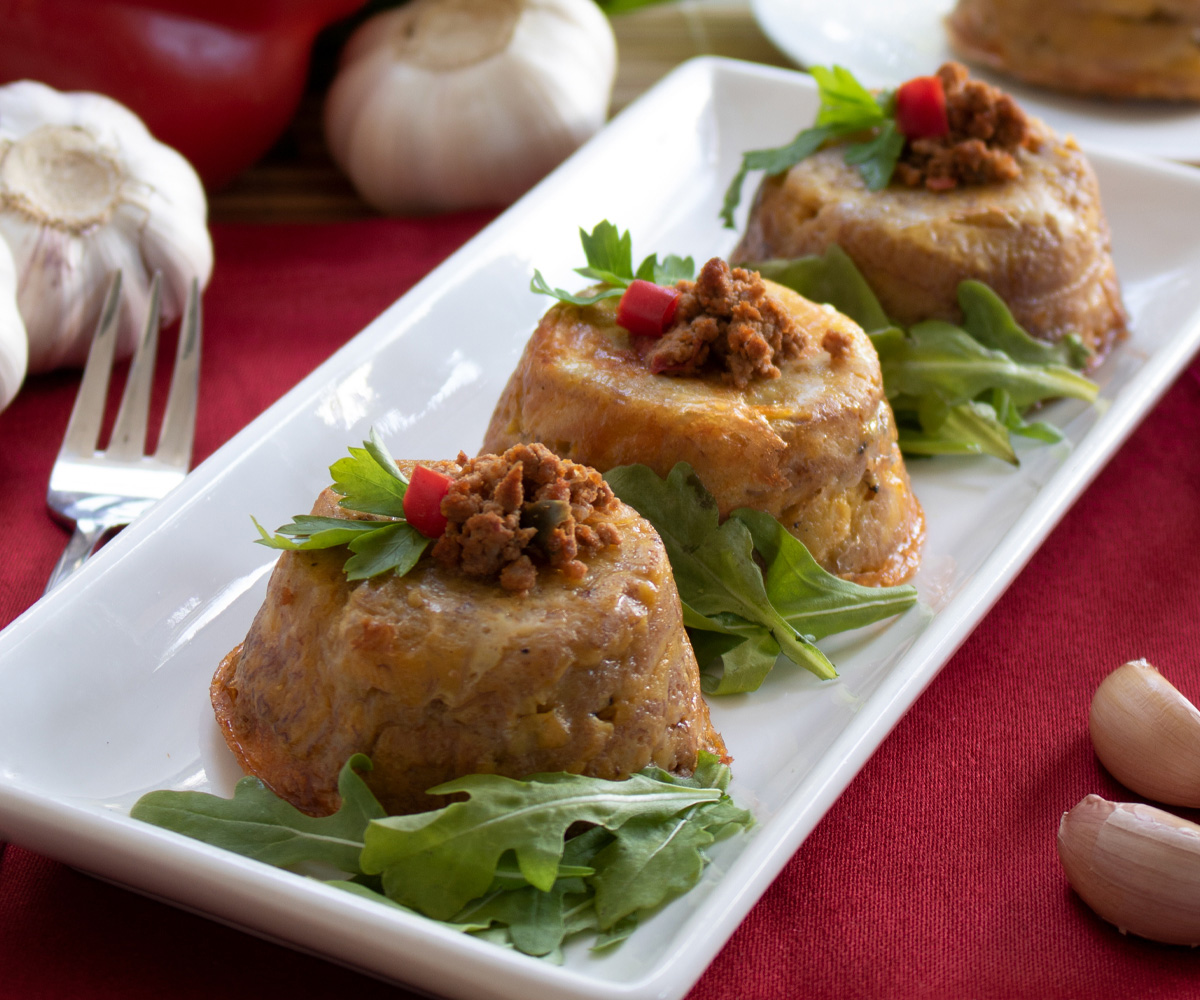 Ingredients
4

large ripe bananas cut lengthwise and fried

4

beaten eggs

Salt to taste
MEAT STEW
¼

cup

virgin olive oil

⅓

sofrito cup

1

tsp.

minced garlic

¾

lb.

ground beef

¾

cup

tomato sauce

salt to taste
Instructions
Prepare the ground beef stew. In a medium saucepan add the olive oil, sofrito, garlic, tomato sauce and cook at medium heat for 2-3 minutes. Add the meat and cook over medium heat, stirring constantly until golden brown. Set aside.

Prepare the ripe plantains. Peel the ripe bananas and cut lengthwise into four slices. Repeat the procedure for each ripe banana. Fry in oil until golden brown, place on absorbent paper and set aside.

Grease 12 cupcake molds. Cut 4 slices of fried plantain into 3 pieces each. Pour a tablespoon of egg in the bottom of each mold and then place a piece of banana in the bottom of each mold. Then arrange the fried plantains around each mold in a ring. Repeat the procedure for each mold.

Then fill with the ground beef stew filling ¾ part of each mold. Cover with the rest of the beaten eggs and bake for 25-30. Let cool, unmold and serve.

NOTE: You can prepare this recipe following the same procedure using corned beef, ground chicken or turkey. Another tasty alternative is to fill with sauteed vegetables and / or soy meat.