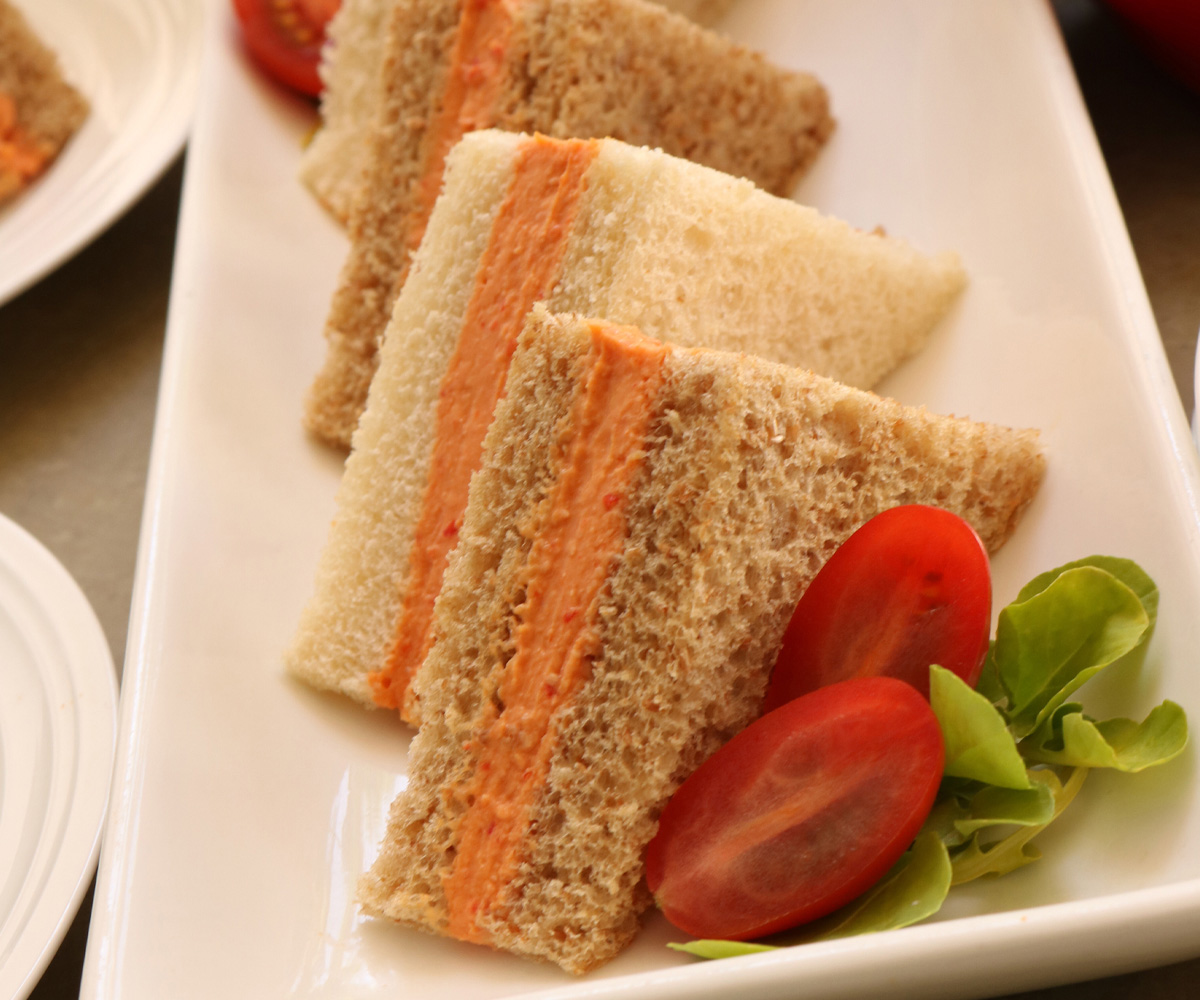 Ingredients
1

can 12 oz. of cold meat

4

oz.

butter

1

cup

sandwich spread

1

lb.

American cheese

1

sweet bell pepper

(chopped)
Instructions
In the food processor, mix the cold meat with the butter and the sandwich spread until it is creamy.

Add the chopped American cheese and mix until it is creamy, repeating until you finish adding all the cheese. Then add the chopped bell bell pepper and mix for a few seconds. Take the mixture out of the food processor and place it in a container.

Spread the mixture on the bread and form the sandwiches.

Remove the edges of the sandwiches and cut into four portions. Serve immediately.

NOTE: You can make this mixture in advance and leave it in the refrigerator until the moment of using it to prepare the sandwiches.